When you have a child of preschool age you have the choice between public vs. private preschools. At Learn And Play Montessori we are a private school. What's the difference?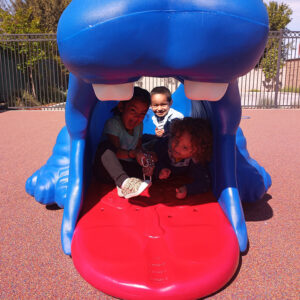 Let's get the elephant out of the room first when it comes to public vs. private schools.
Public schools are free. Yes, you can send your child to a public preschool, and it won't cost you a cent.
Private schools are not free. Our teachers have to make a living, and unlike the public schools which are funded by you – the taxpayer – ours are not. So, you are actually paying for the public schools whether you like it or not if you pay tax.
Now that we have got that out of the way, you may wonder why you should pay for a private school for your child. This might be a private preschool, a private daycare, or a private kindergarten – we offer all levels!
Well, one of the first things to consider is the hours. When you have to go to work, you have set hours. These can vary according to the job that you do, but many are of the 9 – 5 variety. Which may not be too bad if you can drop your child off at school at 8.15 am and pick him or her up again at 5.45 pm, but unfortunately the public schools are not open for that long. So how do you fix that one?
Then, when you look at public vs. private preschools, the public ones close down for weeks on end in the summer, and they also take a lot of other breaks and holidays. Unfortunately, you will probably find that your boss will not let you take a three-month summer holiday in order to look after your child. Three weeks, yes, but not three months. So, what do you do about that?
How Much Actual Schooling Does Your Child Get?
But even if you can manage some sort of workaround for that, how much actual schooling is your child going to get? If your preschool is closed for half the time? Answer: about half what he or she will get in the private school. Then there is the actual quality of the schooling itself, but we won't go there. Parents from Fremont to Danville, Dublin to Pleasanton, Union City to Newark, and everywhere in between are looking for the best preschool for their child and we find that many of them find us as the best.
At Learn And Play Montessori we open at 7.00 am and we stay open until 6.30 pm, so whatever time your working hours are, we are there when you need to drop your child off and when you need to collect after work. And we don't close for three months in the summer: we are open all year round.
So your child gets a lot more learning time, and we use the Montessori method so it is top quality education. Click on the Contact link at the top of the page to find out more and to book a school tour so that you can see what we do for yourself.