If you are looking for Fremont, CA, preschools, the task is not always an easy one. Why? Well, to begin with, Fremont covers quite a big area and you need to have one that is convenient for your commute.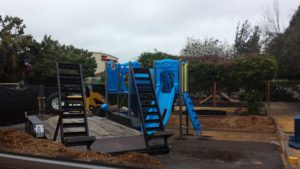 The other thing is that you have quite a lot of choices, so narrowing down the one that is right for your child and is within easy distance of your commute can be tricky. Both of these things are very important. You might find one that is great for your child but is going to take you half an hour off your commute. Equally, you might find one that is really close, but doesn't quite measure up to the standards that you want.
Of course, if you narrow your choice down to one of the Montessori schools then that makes life a lot easier. First and foremost, we believe that the Montessori Method is the finest possible way to bring up your child. Obviously, we would say that, but we'll come back to that in a moment.
The beauty of Learn And Play Montessori School in Fremont is that we are never very far away from you. We have four Fremont schools – in Niles, Peralta, Maple, and Irvington – so we are always in easy driving distance, no matter where you live in Fremont.
The Most Important Thing Is The Montessori Method
Equally important – and we think more so – is the fact that we use the Montessori Method for your child's learning. It is based on the fact that every child – and every human being – is different and has different needs and attitudes. Even from the moment your child was born, it was very different from that of the mother in the next bed.
So the Montessori Method lets your child learn in his or her own way and in his or her own time. There is no rush. Just because your child is a slower learner than the next one doesn't mean he is at fault. Equally, if your child learns faster than the next one it doesn't mean that yours is brilliant! At Learn And Play Montessori we let your child develop her own interests and at her own pace. Your child is allowed the freedom to find out which subjects she likes and follow those, rather than sticking to a rigid policy.
He or she can make use of all the tools and equipment we have and explore using his or her own mind. We watch, and we encourage your child to develop along his own lines. That way he learns to LOVE to learn! It's not rocket science: your child is enjoying the learning process and will thus learn much faster.
So if you are making a choice of Fremont, CA, preschools, make sure to come and visit your nearest Learn And Play Montessori School and see just how great an environment it is for your child.