As parents in Fremont, California, no doubt your budget is tight. Housing is pretty expensive, although Fremont often tops the list of "most affordable" cities in the Bay Area. It's cheaper than Palo Alto, for example. And Mountain View.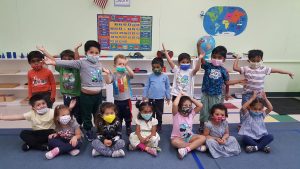 But nonetheless, living in Fremont and the surrounding area is not cheap, and it is why many parents both need to work, even though mom may only do so part-time.
However, this brings up another issue, and that is that if both parents need to work, you need affordable daycare in Fremont, California for your child – or for that matter children. Many parents have two young children which can add to the problem. Affordable daycare is not so easy to find, either.
But there is some good news on the horizon, and that is that at Learn and Play Montessori Schools, we have been expanding our reach, and opening new campuses, so that there is affordable daycare in Fremont, California, near where you live or work. Not only that, but our campuses and our teachers and instructors are all fully licensed, so that you can have the confidence that your child / children will be in the best of hands.
We now have no fewer than six campuses in Fremont – in Peralta, Niles, South Fremont, Centerville, Maple, and Irvington. So, wherever you happen to live or work around the city, we are close by. Not only that, but we have another campus opening in Milpitas (offering best-in-class preschools in Milpitas) very shortly, so if you work down in Silicon Valley, we have you covered there as well.
On the other side of the Bay, we have campuses in Dublin and Danville, and also have another new one opening in Dublin Ranch very soon.
Several Reasons for Our Expansion
There are several reasons why we have recently been expanding so rapidly, not the least of which is that we have been having so many requests for places for children for affordable daycare in Fremont, California, that we have been to some extent overwhelmed. We struggle to provide best-in-class daycare, and to keep the cost of daycare in Fremont as affordable as humanly possible!
So, we decided to expand in order to offer Fremont parents the daycare that they need. Just 18 months ago we only had four campuses in Fremont, so that gives you some idea of why so many parents have recognized that not only do we provide affordable daycare in Fremont, California, but that it is also the best that they can get for their child.
The Montessori method of learning is the one that we know will provide your child with the very best start in life, and many parents are realizing that it is vital to start their child off on the right foot. For this reason, we are happy to welcome you to take a school tour at any of our campuses whenever it suits you so that you can see for yourselves.