August 20, 2021 – Fremont, California. Learn and Play Montessori, a best-in-class preschool program serving residents in Fremont, Danville, and Dublin California, is proud to announce enrollment options for Fall 2021 for its best-in-class Montessori daycare, preschool, and kindergarten options in the Bay Area and online. Parents are looking to find education options for their children from toddler to kindergarten and are encouraged to visit the website for up-to-date information.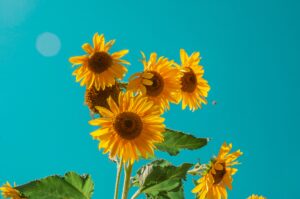 "Our in-person Montessori preschools are filling in Fremont, Danville, and Dublin," explained Harpreet Grewal, director of Learn and Play Montessori. "Thus, in some cases we have waiting lists, in others we have open slots, and in still other parents are excited to learn about our online Montessori programs. It all depends on what is best for the child and what we have available as we follow all state and federal guidelines to stay safe."
Parents are encouraged to visit the blog at https://www.learnandplaymontessori.com/blog/ for content options, and to click on the "locations" tab to drill down to the phone number and other contact information for each location. The company has several Montessori preschool options in Fremont, Dublin, and Danville. It also offers online preschool options which can be accessed at https://www.learnandplaymontessori.com/online-learning/.
MONTESSORI PRESCHOOL ENROLLMENT OPTIONS FOR FALL 2021
Here is the background on this release. Parents in California are having a tough time of it. First and foremost, the Pandemic has made the education environment chaotic as both public and private schools attempt to adapt to and follow mandates in a constantly changing environment. Everyone's top priority is for students and teachers to "stay safe," yet the environment is constantly evolving. Parents also face challenges at work with some employers returning to full-time employment on site, others remaining in online and work-from-home mode, and still others never having shut down in the first place. Parents with young children are scrambling. Fortunately, the newly announce enrollment options help parents find the type of learning (online or face-to-face) that will work best for them and their child or children. That said, some locations are full and "waiting list only" and others such as South Fremont have space as of the time of this writing. Finally, the online options exist to help parents who are looking for online Montessori schools to explore that option if desired. Indeed, with a new location in South Fremont (https://www.learnandplaymontessori.com/south-fremont/), Learn & Play makes it easy and convenient for parents to find the best preschool in Fremont for their needs.
ABOUT LEARN AND PLAY MONTESSORI
Learn and Play Montessori aims to be one of the best Montessori schools in the greater San Francisco Bay Area. Whether parents are looking for a Montessori School in Danville, a Blackhawk preschool, or a top-rated Montessori School in Dublin / San Ramon, Learn and Play has a campus for their child or children. Bay Area parents searching for Walnut Creek preschool options could find the right fit in Danville. All schools use the famed Montessori Method, offering programs from childcare to daycare, preschool to kindergarten. Schools are located in Danville, Fremont, Dublin, South Fremont, or San Ramon, and nearby towns such as Alamo, Blackhawk, Diablo, or San Ramon on the I-680 corridor and Walnut Creek. Bay Area Parents can find new locations at The Vineyards/Avalon in South Fremont and Warm Springs neighborhoods.