When you are a working parent, as indeed many parents are these days, one of the biggest issues for many is daycare for their child or children. Of course, if you have your own parents, or perhaps a sister or brother who can look after the kids while you are at work, then that may solve the problem. However, many parents, whether single parents or married / in a partnership, do not have that luxury.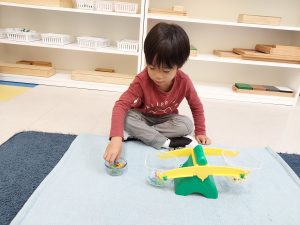 This narrows down your options. You could, of course, hire someone who is prepared to do daycare for a living and will come to your home and look after your child, change nappies, and keep an eye while your child plays with blocks and so on, while at the same time watching the TV, fiddling about on Facebook, or reading a book. But unfortunately, that is about the extent of it.
The alternative, and the much better option, is to use professional daycare in Downtown, Fremont, such as we provide at Learn and Play Montessori. In fact, if you want your child to have the best start in life, it is the only option. And if you live or work in Fremont and need daycare near downtown, Fremont, we have the perfect answer.
We have a long-established campus in Irvington as well as another in Centerville. Either would be perfect for you under those circumstances. We also have other campuses in Peralta, Maple, Niles, and South Fremont.
Of course, we change diapers, and we let your child play with blocks and draw pictures, but we also do a lot more than that. We firmly believe that the sooner your child starts to learn about the world around him and begins to play with other children, and thus gain self-confidence, the better.
We Focus on Brain Development
To that end, at our daycare programs in or near downtown Fremont, we endeavor to focus on your child's brain development, and we do this in several ways. Going forward, your child will enrol in school in a year or two down the line, and so we prepare him or her for that by introducing the children to math, science, movement, visual arts, language, and more. In other words, your child is not just sitting around at home playing, but is beginning to learn about the world that he or she lives in.
Our daycare near downtown Fremont lets your child learn off of flash cards, start to learn to read, play with puzzles, and being to understand vocabulary.
If this seems to be the best way to kickstart your child on a lifetime of learning, then we welcome all parents to visit us for a school tour so that you can see at first hand what we do and how well the children progress.