Fremont was born in the 1960s when several towns were consolidated. Centerville, not surprisingly, is located in the center of the city. However, today it is seen to be reinventing itself, and more and more young families are moving there.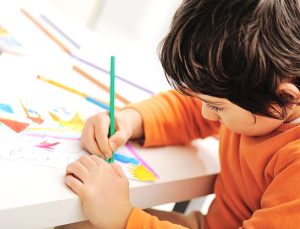 Of course, young families very often have young children, and so they will need daycare in Centerville, Fremont because many of those young families have both parents at work full time. Fortunately for them, we not only have the Centerville campus which will be opening shortly but another one in South Fremont on Fremont Blvd which is not far away either. So, wherever you have to commute to work, one of these will be suitable for your child. Our Centerville campus will be available not just for daycare in Centerville, Fremont, but also for preschool, kindergarten, and children up to nine years.
We open at 7.00 am and we stay open until 6.30 pm, so we are convenient whatever your working hours maybe. We also have campuses in Irvington, Maple, Peralta, and Niles, and in addition, we have another in Dublin and one in Danville, so we have you covered wherever you have to go to work. You can just drop your child off on the way in and pick him or her up again on the way home. What could be easier?
Each Child Is Respected As An Individual
Our daycare programs are all centered on the Montessori method which is based on the principle that each child is an individual and so is treated as such. There is no "one size fits all" so each child is allowed to develop and learn at his or her own pace. Some children simply learn faster than others, so we take care to ensure that the quick learners are not held back, while at the same time there is no pressure on the slower ones to "perform" or catch up.
Each child in the Montessori environment is allowed to choose what to learn about. We have a wide selection of Montessori materials, and the child can find something of interest that he or she finds exciting, and so wants to explore. This is a basis for a lifelong love of learning, because the child very quickly comes to love learning for its' own sake. This is very different from the traditional methods of teaching, and yet our children achieve results at least as good as in the traditional method, but usually better.
If you need daycare in Centerville, Fremont, or close by, we encourage you to drop in to one of our campuses where you can see the children and how well they are doing, and we can also answer all your questions.
Here's a map to our Fremont, Centerville, location: