Irvington, California, is a very trendy neighborhood in Fremont. If you are living in Irvington or work near Irvington and need a preschool for your child, check out our best-in-class Irvington, CA, preschools at Learn And Play Montessori.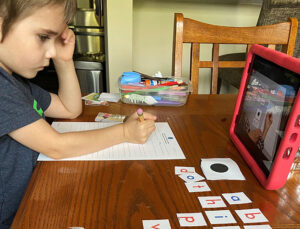 We actually have no less than five campuses in Fremont, so wherever you live or work there is one convenient to you. Our Irvington, CA, preschool is situated at 40803 Fremont Blvd and takes children from the age of two to six. We open at 7.00 am and we stay open until 6.30 pm, so are convenient if you have to work, whatever your hours maybe. You can simply drop your child off on the way to work and collect him or her on the way home again.
Our Irvington campus has eight large and airy classrooms with enlarged windows so that there is as much natural light as possible. There is also a large and secure playground for the children to play outside and learn about the natural world. The classrooms are filled with a selection of top-quality Montessori materials and each child is allowed to explore the classroom and find something of interest. This is one of the reasons that the Montessori method works so well, because each child is learning about something that he finds interesting and wants to study more, and this instils a love of learning which will stay with him for his whole life.
Children Work At Their Own Pace
We also let each child work at his own pace. Some children are naturally fast learners, while others are not, so the slower learners are under no pressure. At the same time, we ensure that the quicker learners are given more materials so that they do not get held back.
If you are looking for Irvington, CA, preschools but don't want your child to come to our campus, we have you covered there too. At Learn And Play Montessori we have developed a complete preschool learning system online in order to deal with Covid-19. We have classes daily on Zoom and on Facebook Live, and they are all recorded and then listed on YouTube. This makes for an ultra-convenient preschool learning system for parents who may have to work from home and whose child cannot watch the live classes, because he can simply catch up later in the day or the next day.
When looking for Irvington, CA, preschools, we can also provide you with a blended program whereby your child can come into the campus on days that you choose and work with the online learning on other days. We really have worked very hard to ensure that Covid-19 does not affect your child's education and that our preschool fits around the "new normal" way of life.