Online Kindergarten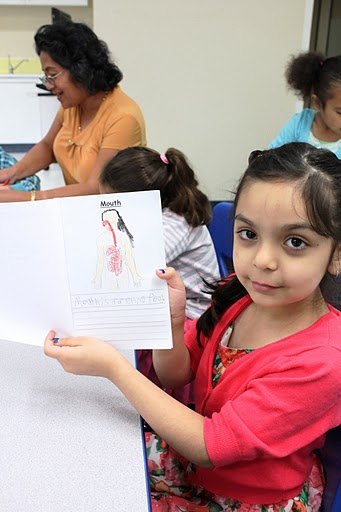 Parents today want the best for their kids. Many come to us looking, first, for the best online kindergarten, and then discover the Montessori method. Others already know that they want an online Montessori Kindergarten (often called a virtual kindergarten), and then look for one that is both highly rated and technologically proficient. Use this page to learn about our online or virtual Montessori Kindergarten curriculum.
Ready for the details? Explore session times, how we use Facebook Live and Zoom, recordings, worksheets, and program costs on our program details page.
The virtual Kindergarten curriculum closely follows the principles of Montessori education. Our holistic approach to education is evident as we support the opportunities for development socially, physically, intellectually and emotionally for each child. Children are able to move on when ready for a new challenge. Therefore, lessons are presented in small groups to the children and through observation, the teacher determines when the child has internalized a concept and is ready for a new concept.The Kindergarten year highlights critical thinking, independence, comprehension, and preparedness for elementary.
In summary, we're proud to be known as not only one of the best kindergarten programs in our home cities of Danville, Fremont, and Dublin but as one of the best online Kindergarten programs and one of the best online Montessori kindergartens across these United States. Reach out to us today for a complementary information session. We're happy to explain how we blend online learning and Montessori to create an awesome virtual kindergarten experience!