Childcare, daycare, and preschool in Fremont have many shapes and sizes. Many are private schools, and do little more than keep your kid busy. However, to the best of our knowledge at Learn and Play Montessori, none of them focuses particularly on STEM, because they are not science-oriented preschools in Fremont, CA.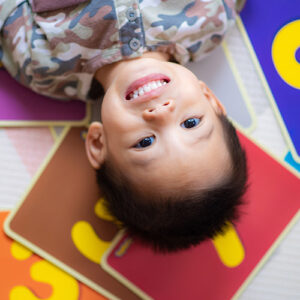 We, however, are proud to focus on STEM, and especially on science, because we are focused on getting your child up to speed with nature and reality. And the fact is that, as your kids start to learn about the world and what it is all about, they begin to get excited about it and they want to learn more. This is the way things should be at preschool: children should be excited about learning, not bored by the prospect!
Not Only STEM – but a Foundation for Learning
As one of the few science-oriented preschools in Fremont, CA, if not the only one, we don't just focus only on STEM. We also include music, movement, visual arts, practical life, sensorial life, language, and a second language which, as you might guess, is Spanish.
Each of our campuses features large, open, and airy classrooms, and many of them have extended windows in order to let in as much natural light as possible. The classrooms contain a huge selection of different Montessori materials of the finest quality from which the child can choose what to explore. We start with childcare proceed through daycare and end up in preschool and kindergarten – our children get a foundation in STEM as they also learn to love learning.
The fact that the child can choose what to learn about is what starts him or her off on a lifelong love of learning. They are learning because they want to learn, not because they are being told to learn, and there is a whole world of difference.
Our campuses also have outdoor playgrounds where the children can not only play but can also get up close and personal to nature. We have several campuses across the East Bay area, in Dublin, Danville, and Fremont, and we will shortly be opening a new one in Milpitas and a further one at Dublin Ranch. So, we are convenient for parents wherever you live and whichever way you commute. There's a Learn and Play Montessori School near you.
Our hours are also great for parents who have to work. We open at 7.00 am and don't close again until 6.30 pm, so you can basically leave your child in our care for as little or as long as fits around your day.
As we said, as one of the few science-oriented preschools in Fremont, CA, and the surrounding area, our aim is to get your child off on the right foot and onward to a lifetime of learning and exploration.