Summer 2019 will certainly be one to remember! Let's hope that we get one! We've had so much rain here in Dublin, that you should get ready for allergies! Beyond allergies, what are your plans for your preschoolers?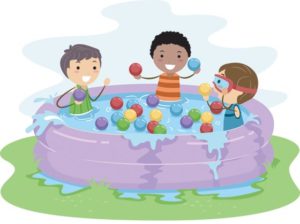 If your kids go to public school then you have to find something to do with them over the summer. It's not a problem if you don't have a job, because you can let them run loose at home. You can also give them some tuition yourself. There are plenty of other things to do such as going for a picnic in Emerald Glen Park, or swimming in Shadow Cliffs Lake, or taking a trip to the Blackhawk Museum.
All of that is fine if you don't have to work, but these days most parents both have jobs as one income is very often not enough. If that's the case, you need somewhere for the kids and at Learn And Play Montessori we can provide Dublin, CA, preschool options for summer.
We are conveniently sited just off the I680 in Silvergate Drive, and we are ideal for working families because we open at 7.00 am and stay open until 6.30 pm, so whatever your working hours, we are here for you. Our campus has five large classrooms with extended windows to let in as much natural light as possible. The classrooms are packed with a wide selection of Montessori materials from which your child can select and begin to explore. There is also a wonderful gated playground just near the back of the school where the children can learn and play.
They Learn To Love Learning
At our Dublin, CA, preschool options for summer, the Montessori method of learning lets the children roam the classrooms and find things which take their interest. They can sit down with them and play and learn about them. They very quickly learn to love learning because they are exploring something that interests them, as opposed to the traditional method of learning which is sitting listening to a teacher talking. Our children learn by using all the five senses, too, not just the one.
Our teachers are highly trained and qualified in the Montessori method, and they watch each child as he or she develops, and when the child is ready, they will introduce more materials so that he or she can expand and practice what they have already learned.
So if you are considering your Dublin, CA, preschool options for summer, we would encourage you to drop in and take a look at what we do and how happy our children are, and how much they enjoy what they do.