FUSD stands for Fremont Unified School District. At Learn And Play Montessori, we find many parents looking for FUSD preschool and kindergarten programs who then become quite discouraged at the very limited offerings. Forget the quality of education, although that is, of course of vital importance, but the big issue is the hours.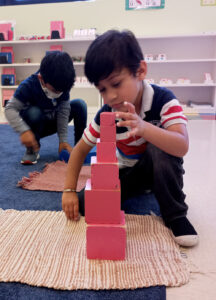 FUSD public schools have very short hours, and not only that, they close down for weeks on end in the summer as well. So, if you work the usual 9 to 5 that means that they don't open until you are supposed to be at work, and they close before you have finished for the day. How do you then drop off and collect your child? Worse still if you have to start work at 7.30 am and finish at 3.00 pm. Yes, you can collect your child on the way home but how do you get him to school in the first instance if it doesn't open until 9.00?
Then there are the summer holidays. What are you supposed to do with your child when you have to work, and the school is closed? Sure, you may have relatives who can help out, but then again, many parents don't. And there is an even more important issue, and that is how much your child is going to learn in those few short hours.
We Open At 7.00 And Don't Close Until 6.30
This is why so many people today are forgetting the FUSD preschool and kindergarten programs and bringing their child to us at Learn And Play Montessori. Our Fremont-based preschool and kindergarten programs use the Montessori method and are best-in-class. As for parents, we open at 7.00 am and we don't close until 6.30 pm so we fit around your working hours rather than you having to fit around the school hours. Furthermore, we provide a year-round learning program because we don't close for three months in the summer.
Not only that, but we have no less than five campuses in Fremont, and one in Dublin and another in Danville. That means that we are convenient wherever you happen to live and work in the East Bay area.
Then of course, there is the quality of learning. When your child is at school for many hours longer than in the FUSD preschool and kindergarten programs, he or she is quite obviously going to learn a lot more than in those few short hours. And what your child learns in those early years of education is critical to progress later on.
In addition, we use the Montessori method of learning which is far superior to the traditional methods used in public schools. Contact us for a free school tour and to find out more.