If you are parents of a child coming up to preschool age and you live in South Fremont or around Milpitas, or maybe Irvington or Warm Springs, you will obviously need to look at preschools near Milpitas. There is some good news. That is that Learn And Play Montessori will shortly be opening a new campus in Milpitas itself!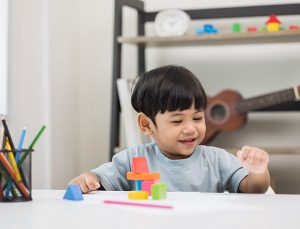 We do already have a campus in South Fremont, on Fremont Blvd, which was opened about a year ago but the new one in Milpitas might be more convenient for you, especially if you live south of Milpitas and further down towards Silicon Valley. As with all of our campuses, the new one will have large windows giving plenty of natural light to the classrooms, and of course, will be filled with the finest quality Montessori materials with which the children can play and learn.
At Learn And Play Montessori we take children from the age of 2 to 6 and we are very convenient for parents who have to go to work because we open at 7.00 am and we remain open until 6.00 pm. This means that whatever your hours of work may be, you can drop your child off on the way in, at one of our preschools near Milpitas, and then pick him or her back up again on the way home.
Open All Year
Not only that, but unlike the public schools, we stay open all year round. There is none of this closing down for weeks on end in the summer. Let's face it, what do you do when your boss wants you in the office, but you have to look after your child for all that time? It can make your life very difficult. But at Learn And Play Montessori, we are here all the time.
If you are not familiar with the Montessori method, it works so well because our children quickly learn to love learning! This is because they start off by learning about something that interests them. They are not sitting down listening to a teacher talking about something but are actively doing instead. Our classrooms are full of Montessori materials, and each child is allowed to choose something that he or she finds of interest, take it away, and play with it and find out about it. So, each child is learning because he or she wants to learn! Our teachers keep an eye on the child and will then introduce some further materials when the time is right.
If you are looking for preschools near Milpitas and would like to find out more about the Montessori program, we welcome parents to drop by at any time and see how well the children are doing. This goes for any of our campuses in the East Bay, and we will also be able to answer all your questions.