The East Bay here in the San Francisco Bay Area is commuter land. Many Moms and Dads commute FROM the East Bay TO San Jose or other parts of Silicon Valley. Well here in Fremont, California, we're where the East Bay meets the South Bay. And our East Bay childcare is "commuter-friendly."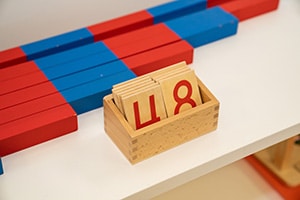 That is because at Learn And Play Montessori we have no less than four campuses in Fremont – at Niles, Peralta, Maple, and Irvington – so whichever way you have to commute we have a campus near you. In fact, if you are "over the border" in Union City, our Niles campus is on Niles Blvd, just by Quarry Lakes Regional Recreation Area, so we are not very far away at all. Even if you have to commute the other way, up the I-680, we also have a campus in Dublin and another one in Danville, so wherever you are and wherever you commute, we have you covered for East Bay childcare.
It gets even better: In the Fall we have another campus opening in South Fremont! Not only that, our opening hours are from 7.00 am to 6.30 pm, and we cater for children from the age of 18 months or two years up to the age of six. So whatever your working hours, we are convenient geographically and timewise too.
The Other Special Thing Is That We Use The Montessori Method
But that is not the only thing which makes Learn And Play Montessori special. The other thing that is special is that we use the Montessori method of learning for children up to the age of six.
90% of the growth of the brain happens before kindergarten. At birth, the average baby's brain is one quarter the size of that of an adult. In the first year, it doubles in size. By the age of 5 it is 90% of its eventual size. The early years are the best opportunity for a child's brain to develop the connections they need to be healthy, capable, successful adults. The connections needed for many important, higher-level abilities like motivation, self-regulation, problem-solving, and communication, are formed in these early years – or not formed.
Maria Montessori recognized this and developed her system of learning for children at this vital time. The relationship that a child has with its' parents are important influences on the development of the brain. To develop healthily requires a loving relationship with parents and family, but this also extends to daycare givers, teachers, and other members of the community.
At Learn And Play Montessori our aim is always to set the child off on the right foot and ensure that he or she has every chance to develop into a healthy and law-abiding member of the community who has respect for their fellow men and women and for the world around them.
If you are looking for East Bay childcare, we invite you to drop into any of our campuses and see what we do for yourself.