Finding the best daycare in Fremont, CA, isn't easy! You not only want a safe space, but you want extended hours. Or at least, you do if, like most people, you have to work. In many homes today, both parents have to work!It is even worse if you are a single parent because you have to do everything yourself, and it seems that there are simply not enough hours in the day.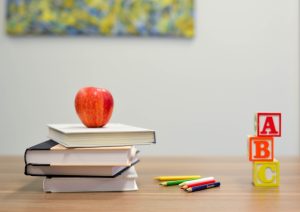 What with getting up, getting showered, dressing your child, preparing breakfast, getting said child to daycare, getting to work, working all day, collecting child, giving child a meal, putting child to bed, preparing and eating dinner, cleaning, doing the washing – it never stops! And that only works well if your child is not at a public school where the hours are short. If he or she is, it can be very difficult to be able to pick them up when school finishes.
This is why finding the best daycare in Fremont, CA, isn't easy. It isn't actually at a public school but at one of the private schools in Fremont such as our campuses at Learn And Play Montessori. Our private daycare in Fremont is state-certified and best-in-class.
We have campuses in Maple, Peralta, Niles, Irvington, Centerville, South Fremont, and a new one opening shortly in Milpitas. So, wherever you live and work in and around the city, there is a Learn And Play Montessori near to you.
Not only that, but we open at 8.00am and we remain open until 6.00pm. That means that whatever your working hours are, we fit in around them. So, it's easy to drop your child off and collect him or her on the way home from work.
Open All Year: Daycare that Works for Parents
In addition, we don't shut down for three months in the summer! No, we are open all year round, so there are no issues with struggling to find someone to care for your child in June and July and most of August.
Of equal, if not greater importance, is the fact that we start your child off on the right foot. Your child is never too young to start learning, and we set the foundation for a love of learning, using the Montessori method where age appropriate. We want to focus on your child's brain development while at the same time letting them play with bricks and blocks and have fun drawing, and all those other child activities.
So, finding the best daycare in Fremont, CA, is not as difficult as you thought. You just locate your nearest Learn And Play Montessori campus.