Our beautiful and spacious new Montessori school in Danville is now enrolling. Learn and Play Montessori School is situated just off the 680 at 730 San Ramon Blvd, Danville. We have eight colorful and inviting classrooms filled with high quality Montessori material that provide endless learning possibilities for young and active minds.
The Montessori Method is based around learning by doing rather than sitting listening to a teacher talking or reading from a book. Each child in our Danville preschool is allowed to learn at his or her own pace. Some children are naturally quick to pick up new ideas, while others may be slower. We let children progress at whatever rate they choose and whic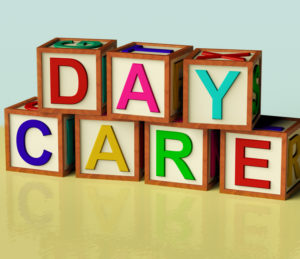 h suits their natural abilities: we don't hold back the quick and we don't push the slow.
A Hands-On Learning Experience for Preschoolers in Danville, California
Learn and Play Montessori Danville preschool gives children a hands-on learning experience using Montessori materials which have been specially formulated for math, language, art, science, music, history, geography, exploration of the senses, and practical activities of life, along with a second language – in this case Spanish.
Practical life activities are designed to help children care for themselves, the environment, and each other. They will learn physical skills that promote concentration, co-ordination, independence, and order, and respect for the environment indoors and outside, including recycling. Children will also learn personal care, health and safety, and about nutrition and the preparation of food. They will also learn to care for others and how to solve problems. In addition, they will take part in several community service projects over the course of a year.
The sensorial curriculum is key to knowledge, because all learning comes via the senses. Children learn about different sounds, and undertake visual learning including colors, shapes, sizes, identification, and comparison, and also discover weight, texture and temperature.
The science experience covers a wide range of subjects. Children will go on nature walks, and learn about plants, life cycles, and the difference between living and non-living things. They will understand the weather and seasons, and learn about water properties, oceans, and rocks. They will learn that some things sink while others float, understand gravity, and the difference between magnetic and non-magnetic objects. Older children will study plant care, gardening, flowers, trees and leaves, and will learn about animal husbandry, and vertebrates/invertebrates.
Maria Montessori said that one test of the correctness of educational procedure is the happiness of the child, and at Danville preschool we thoroughly endorse that sentiment. There is a spacious playground at the back of the school, separated by age group, and it is fully gated, allowing the children ample opportunities to observe nature at close quarters and develop their motor skills.