At Learn And Play Montessori Schools in Fremont, of which there are presently four, with another one in Centerville due to open shortly, one of the biggest questions that we are frequently asked is about the pros and cons of public vs. private preschools. The pros of public schools are that they're free.
Er, that's about it. The quality of public preschools, however, is not always as good as it should be because the teachers are often overworked. What is one of the biggest issues for working parents is that the hours are VERY limited. Private preschools like Learn And Play Montessori Schools are preschools that you have to pay for, but we offer much better hours, and the teacher to student ratios are a lot better as well.
Learn And Play Montessori School – Open From 7.00 am to 6.00 pm
Indeed, all our Fremont preschools open at 7.00 am and stay open until 6.00 pm, so whatever your working hours are, we are convenient. We take children from the ages of two up to six. Your child can take advantage of the half day program from 8.30 am to 11.30 am, the extended day program from 8.30 am to 2.30 pm, or the full day program from 8.00 am to 6.00 pm. There are also after school programs from 11.30 am to 6.00 pm and 2.30 pm to 6.00 pm. We also offer morning care from 7.00 am to 6.00 am.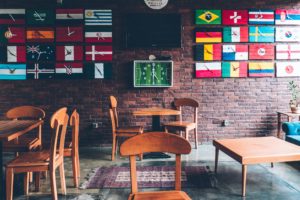 Our preschoolers are free to roam the classroom and select whatever catches their interest from the huge range of Montessori materials that are available in each room. They can then take the materials and experiment with them and explore them, either on their own or perhaps with another child. This helps them to gain observation and problem-solving skills. Each child learns at his own rate, and there is no particular target or time to meet. Our teachers keep a watchful eye on the children and when a child is ready will introduce him or her to some further materials.
Over the course of their preschool, the children will learn language, math, science, visual arts, dance, music, history, geography, practical life and sensorial life. All of our campuses have a playground, either attached to the school or very nearby, and they are all gated and totally secure. Here, the children can get to study nature up close and personal, as well as having fun on the various toys and games.
At Learn And Play Montessori we have four campuses in Fremont – in Irvington, Maple, Peralta, and Niles – with a fifth one due to open in Centerville shortly. We also have campuses in Dublin and Danville, so wherever you are in the East Bay Area there is a Learn And Play Montessori for you. If you're interested in preschool in the Fremont area, reach out to us for a school tour today.