Dublin is only a ten-minute drive from Pleasanton, and that is great news if you are a parent looking for Pleasanton preschools for your child. Very many parents commute on the 580 and 680 and want the best preschool for their child, as is only natural, and where better than Learn And Play Montessori in Dublin?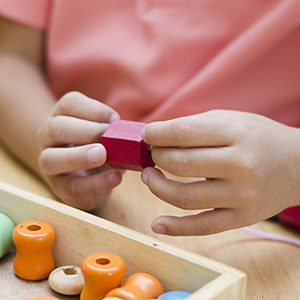 It is on the way to pretty much wherever you have to drive to work, and our hours are ideal for working parents.
Would you believe that we open at 7.00 am and we don't close until 6.30 pm? That means that, quite simply, we fit our hours around you, as a working parent, rather than expecting you to fit around the sort of hours that the public schools offer. So we are open when you go to work, and we are still open when you come back home and can pick your child back up on the way.
Other Pleasanton Preschools Are Not The Same As Learn And Play Montessori
Certainly, there are other Pleasanton preschools, but they are not the same as Learn And Play Montessori in Dublin, California. We are totally dedicated to the Montessori method of learning, which respects each child as the individual that he or she is. The emphasis is on using all five senses with which to learn, rather than just sitting down reading or listening to a teacher talking.
Each child is free to select whatever he or she wishes from the huge choice of top-quality Montessori materials that we have in each of the five spacious classrooms. The children can then play with them and learn about them on their own, or if they prefer, in a group. What they learn and how they do it is entirely up to them. They learn at their own pace. There are no rules about that because we understand that some children learn faster than others, but that doesn't mean that the slower learners should feel stigmatized.
Our preschool teachers keep a constant eye on each child and, when they are considered to be ready, will introduce the child to further materials. Furthermore, we have a range of ages in each class. Many parents ask us why this should be. The ages usually span three years, and the reason is that this is exactly the same way that a child learns in the home. He or she may have older an older brother or sister, and the younger ones learn from what the older ones do. This helps the child to learn more quickly, and it also reinforces the learning in the older child. In addition, it helps to develop mutual respect between the children and help them to become responsible and socially aware adults.
If you are looking for Pleasanton preschools, we encourage you to drop into our Dublin, California, preschool campus and have a look for yourself.