Well, 2021 has been and gone, and we don't suppose anyone is going to miss it. It was quite a year for all the wrong reasons, but now it is done and dusted, and we are into 2022.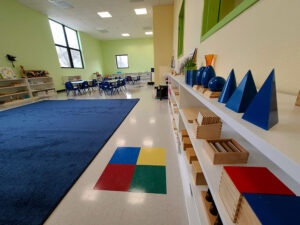 And at Learn And play Montessori, we are continuing to be positive and forward-looking, not worrying about the past. And in line with that, our intention is always to continue to be the top-rated preschools in Fremont, CA.
We have no fewer than five preschools in Fremont – in Niles, Peralta, Maple, Irvington, and South Fremont – as well as one in Dublin, another in Danville, and a new one that is opening shortly in Milpitas. So, wherever you live or work in the East Bay, there is a Learn and Play Montessori convenient for your child.
We believe that every child should have the benefit of a first-class education from the word go, and we work hard to maintain our reputation as the top-rated preschools in Fremont, CA. All of our campuses have large, light, and airy classrooms, and plenty of room outside in the playgrounds for the children to play and commune with nature. The classrooms are packed with the finest quality Montessori materials from which each child can choose something which he or she finds interesting.
The Child Comes First in a Montessori School
This is the way that the Montessori method works: the child comes first. When a child chooses something from the materials available, it is because he or she wants to find out more about it. So, learning becomes something that the children find fun, and it becomes a habit that will last for life. This is very different from sitting at a desk or on the floor listening to a teacher talking about something, which a child may find interesting, but then again may find completely boring. Our children learn because they want to.
Children who learn the Montessori way go on to excel. They become the type of people who lead while others follow. That is not to say that children who are taught using traditional methods cannot excel as well, but the chances of a Montessori-educated child are just that much greater. That is why we are the top-rated preschools in Fremont, CA. Just take a look at the comments of other parents on our website (you can click on the Read Our Reviews link at the top of the page).
If you are considering sending your child to one of our preschools, we would be very happy for you to visit one of our campuses at a time that suits you so that you can find out all about us and we can answer your questions. Then you will see why we are the top-rated preschools in Fremont, CA.