As we enter 2021, many parents are scratching their heads to find online preschool activities. Homeschooling for many parents is the "new normal," and they need help brainstorming online preschool activities.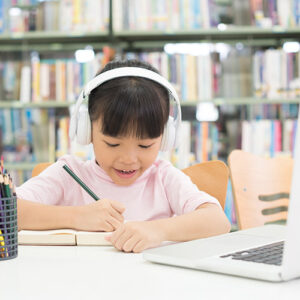 At Learn And Play Montessori we can help you with preschooling your child, whether you want face to face learning or online preschool activities, or a mix of both. We have no less than seven campuses in the East Bay Area, in Dublin, in Danville, and five in Fremont. They are in Niles, Peralta, Maple, Irvington, and South Fremont. So you can bring your child to whichever campus suits you best.
However, we are also providing a full suite of online preschool activities so you can teach your child entirely at home if you wish, or you can do a blend of both. You can bring your child on to campus two or three days a week and spend the rest of the time at home in whatever way fits around your lifestyle best. We provide lessons for children from the age of two to six. This also means that you can have your child taught the Montessori way wherever you happen to live. We now have some children in other states.
Since the arrival of the pandemic we have worked extremely hard in order to ensure that every child has access to the Montessori method of schooling. Obviously, because it is online it is not exactly the same, but our programs have been developed using all the Montessori principles so that your child gets nothing but the best. Teaching is available on Facebook Live and Zoom, and we also have our YouTube channel, so every parent has access to everything that we do.
All Classes Are Recorded
In addition, all of our online preschool and online kindergarten classes are recorded. This means that if your child is unable, for whatever reason, to attend a live class, he or she can simply log on to it later. All the previous classes are listed as well, so that means that if your child wants to go back and check something, or simply see it again because he didn't fully understand something the first time around, it is always there ready and waiting.
Our remote learning program covers daily Facebook Live sessions for all children, and daily one hour Zoom classes for children from 3 to 6. Daily worksheets and assignments are uploaded to our Parent Portal for all children. The daily Zoom classes are available at different times of day and are limited to 12 children per class. We endeavor to ensure that your child can attend the most convenient Zoom session for you, but classes are allocated on a first come, first served basis.
For all questions about our online learning, call us on (510) 955-1001 or email [email protected].