Newark CA is a wonderful jewel in the Bay Area. It has more of a "sleepy" small town atmosphere but it's close to all the high tech centers. If you live or work in Newark, California, you might wonder whether there are any Montessori preschools in Newark, CA. Well, at Learn And Play Montessori, we're biased and we think you might just cross the border into Fremont CA for a best-in-class "Newark" preschool.
Indeed, we have no less than four campuses in Fremont at present, with a fifth due to open shortly in Centerville. The four that are already open are in the Fremont neighborhoods of Niles, Maple, Peralta, and Irvington, so if you commute into Fremont there is one of our campuses near to where you work. We also have two other campuses in the East Bay, one in Dublin and one in Danville.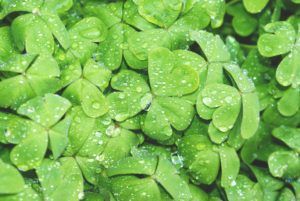 Best of all, if you are working parents (and who in the Bay Area isn't a working parent?), and you are looking for Montessori preschools in Newark, CA, you should know that all of our preschools open at 7.00 am and don't close until 6.30 pm which means that whatever your working hours, we are convenient for you. We also have a choice of different programs such as half day, all day, and after school programs, so you can choose whatever fits best with your working hours and lifestyle.
Light And Airy Classrooms Makes Montessori Fun
All of our Fremont campuses have large classrooms which are light and airy and are filled with high quality Montessori materials from which each child can choose something which he or she finds of interest. This is one of the beauties of the Montessori method because the child starts to learn about something that has caught his eye and he wants to find out more about it. Very soon, our children come to love learning for the sake of learning, and this is a skill that will serve them well for the rest of their lives. They are always eager to explore and find out about something new.
Each child works at his own pace. Some are quicker learners than others, but the quick learners are not held back, and the slower ones do not feel under any pressure. There is also plenty of opportunity for working in a group, and very often the older children will help out the younger ones. Each child lives as a free member of a social group and by so doing is learning the basics of good citizenship.
So if you are looking for the best Montessori preschools in Newark, CA, they are over the border in Fremont. We welcome all parents to come for a school tour. You can drop in at any time between 9.30 am and 10.30. Mondays through Fridays without making an appointment, or you can call us if you would like to book one.