Montessori is a "hands-on" method of teaching children, but in today's climate, we are all having to adapt. Things have changed, and they will never be quite the same.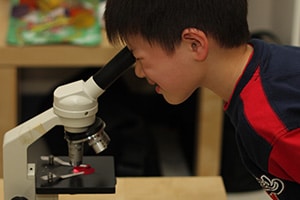 At Learn And Play Montessori Schools we have changed and adapted too, in order to ensure that your child keeps up with his or her education and still has access to the very best learning system that there is. We are talking about the Montessori method of learning, which has been recognized as outstanding since the 1940s.
If you're "homes-schooling" your child, which many parents are having to do just now, we have a wealth of online Montessori materials that have been designed for the sole purpose of helping you. Some of them are actually free. Others are paid. But the one thing that they all have in common is to assist you in doing online learning the "Montessori" way, which is the best possible way for your child.
Every Child Is An Individual – Learn Online The Montessori Way
Indeed, the Montessori method of learning is based on the fact that every child is an individual and is to be respected as such. It allows each child to choose what to learn about rather than having them sit down in a classroom and listen to a teacher talking. We have a wealth of Montessori materials and, in our physical classrooms in our campuses in Dublin, Danville, and now no less than five in Fremont, the children are allowed to roam the classroom and pick up whatever it is that catches their eye.
Cutting a long story short, this means that each child is not only learning about something different from the next one but is learning and exploring because he or she wants to learn about it. What this means is that each child in the Montessori program very quickly begins to love learning about things for the simple sake of learning. They love to learn.
In 2020 things have changed for reasons that we are all too aware of. That means that at Learn And Play Montessori we have had to change and adapt too, and we are excited to be able tell you that we have done exactly that. Hence, we now have online Montessori as well as face-to-face in the classroom. Not only that, but some of the Montessori materials that are so essential to every child's learning are available online for free.
Here's something that you need to get your child involve in: our online summer camp! This online Montessori program covers STEM-oriented skills and is taught using Facebook, Zoom, and YouTube. It focuses on:
Oral preparation
Visual learning
Visual arts
Second languages
Music
Movement Arts
You can find out more about our summer camp program here: https://www.learnandplaymontessori.com/online-learning/online-summer-camp/#1570301011905-9588026d-f3cf
We look forward to talking to you.