If you are looking for Union City kindergartens, you will have obviously found that that they are paid for by the state. Which is really great!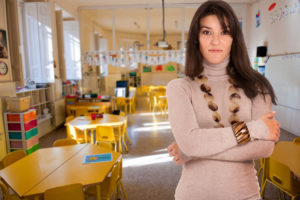 Unless, of course, you happen to be a working parent who has a full-time job to keep down. Because the state only pays for a half day at the public schools, which is not exactly great if you are working all day. Yes, you might be able to get your mum or dad to look after the kid in the afternoon, or then again you might not, because they are probably working too, unless they are past retiring age. All of which means that the public Union City kindergartens are not really of any use to you, even though they are free if you only need a half day.
This is why we have so many working parents who bring their kids to us at Learn And Play Montessori in Niles when they need a full time kindergarten. We open at 7.00 am and don't finish until 6.30 pm, so whatever your working hours we can take care of your child in our kindergarten. Technically, we are not one of the Union City kindergartens because we're in Niles, but we're only yards down the road on Niles Boulevard, so wherever you are in the City, it's easy to drop your kid off in the morning and pick him up again on the way home from work.
The Montessori Method Is So Much Better
Not only that, the Montessori method of learning is just so much better than the way that most schools operate. It involves your child making a choice about what he wants to learn rather than sitting on the floor cross-legged listening to a teacher talking about something that may not interest him in the slightest.
Our Niles campus has no fewer than nine large and bright classrooms which are filled to the brim with Montessori materials from which your child can simply select something which interests him. The result is that he is exploring the world and getting to learn about things which he enjoys, which in turn means that he is learning because he WANTS to learn. Compare that with your childhood when you probably were told what to learn, even if it held no interest for you whatsoever. It's a world of difference.
Furthermore, there is no pressure. Each child progresses at his own rate, whether he is an average learner, a slow learner, or a quick learner.
If you are looking for a Union City kindergarten, we encourage you to come to our Niles campus and see for yourself how well our children are doing.