If you are a parent or parents who work at Tesla, then you are not alone. More than 10,000 people work at the Tesla factory, and many of them are parents who want the best preschools near Tesla in Fremont.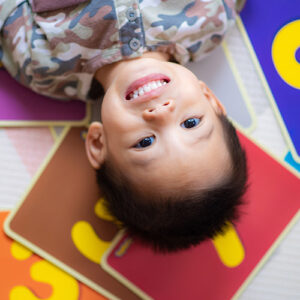 Well, you are in luck, because at Learn And Play Montessori we have just opened our latest campus in Fremont, and it is in South Fremont which is perfect for Tesla workers. It is the big, brand-new yellow building on Fremont Blvd, and our state-of-the-art facility has large, light, and airy classrooms which are filled with Montessori materials of the finest quality.
At Learn And Play Montessori we are open from 7.00am until 6.30pm, so whether you are working on an early shift at Tesla or a later one, you will still be able to drop your child off on the way to work and collect him or her on the way back again. It is also convenient for parents who have to commute on the I-680 and I-880.
Take A School Tour in Fremont, California!
If you are looking for the best preschools near Tesla in Fremont, you will be pleased to know that we welcome parents to drop in and take a school tour, which you can do on the way to work or on the way home. In fact, we would say that in order to learn about the Montessori method if you are not familiar with it and see just how spacious our classrooms are and how well the children are doing, then a school tour is something that you Musk do (Sorry Elon!).
Seriously, though, a school visit will enable you to see for yourself how well everything fits together and see the children playing with and learning from the Montessori materials that we provide. Each child is allowed to select whatever catches their eye and play with it and find out about it. This is one of the reasons that our children love learning, because they are finding out about something which interests them rather than sitting listening to a teacher talking.
This also means that there is no element of competition between the children, in order to see who is "best" at something. Quite the opposite, in fact. Our children are in mixed age groups, and it often happens that an older child will help a younger one if he or she is having difficulty with something. Our teachers keep a watchful eye over the children and will introduce them to further materials when they are ready.
Call us and book a school tour of one of the best preschools near Tesla in Fremont, if not the best, on (510) 826-2111 or email us on [email protected]