Fremont is not like Danville or San Ramon here in California. It is huge. It has a population approaching a quarter of a million and it is very long north to south. This means that finding a Fremont preschool is none too easy and finding one that is near to you is even harder.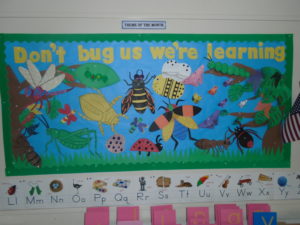 However, there is one Fremont preschool that is near you and that is Learn and Play Montessori. This is because we don't just have one campus in Fremont, we have no less than four of them, in Niles, Peralta, Irvington, and Maple, so the good news is – yes – there is a Montessori preschool near you, wherever you happen to live in Fremont!
Why do we have four Learn And Play Montessori preschools in the city of Fremont? It's simple really. We started with one, and parents loved it so much that they began to recommend it to their friends and family in other parts of the city. However, our original preschool was not convenient for parents living in other parts of Fremont and we kept getting inquiries from people asking us why there was not a Learn And Play Montessori preschool nearer to them. So we opened a second one, because of the huge demand.
Long Story Short: Some of the Best Preschools in Fremont
You can see where this is going. Long story short, that is why we now have four campuses in Fremont – because parents demanded them. So wherever you live in Fremont there is a Learn And Play Montessori convenient to you. All our preschools open early in the morning and stay open until 6.00 pm or later, so no matter what time you have to go to work or finish work, your child can stay with us.
At Learn And Play Montessori Fremont preschool your child follows the Montessori method which lets children develop at their own pace. Maria Montessori recognized that some children are quick learners and others are not. She also understood that not all children are interested in the same things anymore than everyone in the US loves baseball: certainly, it is very popular, but there are still many people who have no interest whatsoever.
This led Montessori to develop her method which lets each child learn about things which interest him and thus he begins to enjoy learning. When we enjoy doing something, we want to do more of it, and the Montessori method provides tools and materials to let each child explore those things which interest him, which leads to a rounder, fuller individual who is happy to learn more.
If you would like to learn more about the Montessori method, we encourage all parents to visit their nearest Learn And Play Montessori preschool to see for themselves and have all their questions answered.