Bringing up children to become good citizens begins at home. You need to get them to love learning and that begins with good parenting. To be fair, there is no school for parents: no school which teaches you how to parent.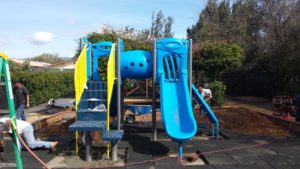 All of us have to do this by instinct. If you look at a polar bear or other creatures in the wild, they are not taught how to parent by their own parents, but rather they do it by instinct, and we are very much the same.
Parenting begins by teaching them things – for example by reading to them. They begin to learn about Jack and Jill or Winnie the Pooh. They learn that they have to have a bath. They learn words, and how to speak. All this is in the first years of their life. You take them to the zoo or out into the yard to watch wildlife. There is an awful lot to learn, but it begins at home.
Montessori Preschools Open The Door To A Much Larger World
What Montessori preschools do is to build on the things that your child has already learned and open the door to a whole much bigger world. Of course, it is all taken one step at a time. Our Montessori preschools in Fremont, Danville, and Dublin here in California expand on what your child has already learned at home and gives him or her the opportunity to explore a whole new world of things that take their interest.
The Montessori method works so well because it allows the child to learn about something that he finds interesting. Maybe he likes to play with paints. Perhaps he wants to learn to read books. He might want to play with certain toys, such as Lego or something similar, and find out how they work.
At Learn And Play Montessori our classrooms are packed with a wide range of Montessori materials from which every child is free to choose. He can wander the classroom looking, touching, and exploring, until he finds something which sparks an interest. He can then take those materials and play with them, explore them, and find out all about them on his own and all in his own good time. There is no rush. No deadline. Nobody tells him what he has to learn about.
Our skilled teachers in our Montessori preschools keep an eye on each child and what he is doing, and when the time is right will introduce him to further materials. The result is that our children learn to love learning because they are learning about something that they WANT to know more about.
To our mind, that seems far better than sitting on the floor listening to a teacher talking about something that may hold no interest whatsoever.