Parents in Fremont obviously want the very best future for their children, and today that includes STEM education. For those unaware, STEM stands for Science, Technology, Engineering, and Math, and those are the areas in which children growing up today may wish to specialize because they are going to be very much in demand as we work our way through the first half of the 21st century.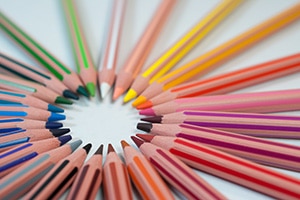 Think about it: anyone who is around the age of 70 or 80 grew up in a world where, if their parents had a car, they were one of the lucky ones. Most families in the 1950's couldn't afford a car. Today, although there are some families who still can't afford to buy or run a car, they are in a very small minority.
Freezers? What is a freezer?
MOBILE Telephones??? Who Are You Kidding???
MOBILE telephones??? That don't need to be plugged in??? And you can make a phone call outdoors??? Don't take the mickey!!!
As for laptops, even the thought of such a thing would have been incredible. Even when computers and laptops became more mainstream, only 25 years ago the idea of sending a message to Australia, the UK, or Iceland, and getting an instant reply would have been astonishing.
Yet today, we don't even question it. All this has become part of our lives because of the relentless developments in science, technology, engineering, and math.
Of course, technology is developing at an ever-increasing rate, and it is those children who grasp the idea and learn about it who are going to lead the way when they become adults in not very many years' time.
All of which is why our Montessori Fremont preschools are leading the way in STEM. At Learn And Play Montessori we provide our children with the materials that they will need to use as a basis for a stunning career in the not very distant future.
We have four Montessori Fremont preschools, in Niles, Peralta, Irvington, and Maple, and another one in South Fremont that is due to open in Fall 2020. The Montessori method uses all five senses to learn, not just sitting down and listening, or reading. The Montessori materials that we provide are freely available to each child in the classroom and today are more geared towards STEM. Each child can select from the materials in our Montessori Fremont preschools whatever catches his or her interest, and the child can work and play with them alone or in a group as he or she wishes.
If you are a Fremont parent looking for the very best foundation for STEM education, we encourage you to call in at any one of our campuses for a school tour.