Folks in Dublin California are cautiously optimistic about 2021. We are all ready to put 2020 behind us. No more so than our preschoolers! If you are a parent looking for a RELIABLE preschool program, check us out at Learn And Play Montessori.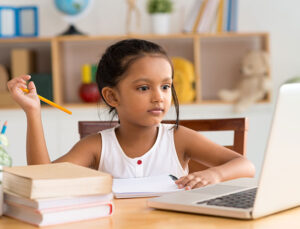 We're competitive with public preschools in Dublin, and more reliable compared with their on-again, off-again, open and closed policies and programs. We have had parents telling us they are really fed up with the public preschools because they don't seem to know whether they are coming or going.
OK, so public preschools are free, but that's not much use if they are not open. Furthermore, it is infuriating for parents who have to work, and have to keep making arrangements for their child to be looked after, or else take time off work.
At Learn And Play Montessori, all our seven campuses in the East Bay are open, including our Dublin campus at 11900 Silvergate Drive, which is just off of San Ramon Blvd. We are very convenient to the I-680 and I-580 for parents who have to go to work, and we are open from 7.00 am to 6.30 pm so will fit around your hours of work, whatever they may happen to be.
This campus has five large, beautiful classrooms with extended windows to let in as much natural light as possible, and each one contains a wealth of Montessori materials which the children can explore. Each child is allowed to find something which catches his or her attention and then take it away and play with it, find out what it does, if anything, and learn all about it.
Our Children Learn Because They Want To Learn
By letting the child learn about something that is of interest, it means that each child very quickly starts to explore and learn because he or she wants to learn: this is very different from sitting on the floor cross-legged and listening to a teacher talking.
Furthermore, there is no rush. Some children are naturally quick learners while others are slower, so the Montessori method allows each child to learn at his own pace. Our teachers keep an eye on what each child is doing, and when he is ready to explore further, they will introduce him to some further materials.
In addition, there is no element of competition. Your child may well be learning about something very different from the next child. Indeed, because we mix the age groups, the older children will very often help the younger ones if they are having difficulty with something.
There is a lot more to it than this, but we are happy to let all parents drop in for a school tour and take a look for yourselves. You can see what the children are doing and how well they are progressing, and we can answer all your questions.