The lifestyle in Dublin California is pretty laid-back. Young parents move into the suburbs because they want green plants, maybe a house that has a yard, or if they live in an apartment, a nice floorplan with a view of the community.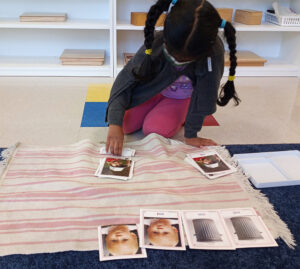 But here's the thing: you can't afford to be laid-back about your child's education! Public preschool in Dublin for example is extremely limited in its hours. Let's be honest: public preschool struggles to teach kids and aims towards the middle. It is very limited in its' hours and shuts down for nearly three months in the summer! Is that what you want for your child? Of course, it's not.
We Take Learning Seriously
At Learn And Play Montessori in Dublin we take learning seriously, and yet we also manage to make it fun for your child. And we are open all year round, so you don't have to struggle to find someone to look after your child in the summer months when you are going to work. Not for nothing are we known as the best preschool in Dublin, California. In fact, we open at 7.00 am and are open until 6.30 pm and we take children from the age of 2 to 6.
As the we strive to be the best preschool in Dublin, California, our campus has five very large classrooms which are fitted with extended windows in order to provide as much natural light as possible. We also have a lovely playground near the back of the school which is fully gated and secure at all times. While the campus is actually in Dublin California itself, it is also very convenient as a preschool near San Ramon, Livermore, Pleasanton, and Castro Valley, being situated just off the I-680 and I-580. So, if you commute, it is ideal for dropping your child off on the way to work and then collecting him or her again on the way home.
Finest Montessori Materials
All of the classrooms in our Dublin campus are filled with the finest Montessori materials from which every child is able to select something which takes his or her eye. So, it follows that the child starts to learn about something because he actually wants to find out more about it. It makes the process of learning fun, as opposed to the traditional method which a child may often find tedious.
Every child also learns at his or her own pace. There is no rush. There is also no sense of competition because, very often, each child is exploring something different from the next one.
If you would like to learn more about the best preschool in Dublin, California, please feel free to drop in and see how our children are progressing for yourself.