If you are looking for Montessori schools in Dublin, CA, you can do no better than Learn And Play Montessori School (LAPMS). We are in Silvergate Drive, so convenient for both the I-680 and I-580 and we open at 7.00 am and stay open until 6.00 pm so fit in with your working hours whatever they may be.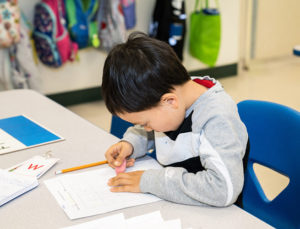 Parents in Dublin are going back to work after Covid-19 and they are concerned about two things, not the least of which is safety. At LAPMS we are abiding strictly by all the rules and we have taken steps to ensure that children, parents, and teachers are all as safe as they can possibly be.
The second thing that is concerning parents is that they are worried about their children's abilities to learn STEM skills – Science, Technology, Engineering, and Math. We can promise you that there is no better way to create the foundation for STEM learning than the Montessori method.
At our Dublin campus, we have five very large bright and airy classrooms that are packed with top quality Montessori materials. The way that the Montessori method works is that it is based on the principle that every child is an individual and has his or her own way of learning. Rather than sitting listening to a teacher talking, our children are encouraged to look around all the materials available until they find something which catches their interest. They can then take these materials, play with them, explore them, find out what they do or how they work, and the result is that very soon each child begins to learn because he or she wants to learn.
The Child Can Choose For Him Or Herself
Instead of being told what to do at our Montessori schools in Dublin, CA, the child can make up his own mind. The teachers keep an eye on what the children are doing, and when the time is right will introduce the child to more materials. Not only are they able to learn about something that interests them, but there is no time limit. Some children are quite simply faster learners than others, so each learns at his or her own pace.
There is also no spirit of competition. Most of the children are learning about something different from the next child anyway, but gradually each child will find out about different things and build up a great base upon which to learn STEM skills as they grow.
If you are looking for Montessori schools in Dublin, CA, we will be delighted to provide you with a school tour. You can come over and see what the children are doing and how well adjusted they are.