Kindergarten in the public schools can be pretty rigid, what with the start and stop dates, and birthdays.
Well, here at Learn And Play Montessori we go out of our way with out Dublin kindergarten to arrange things so that you can fit us around your lifestyle rather than the other way around.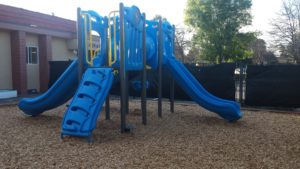 Let's be honest: life in the 21st century is pretty hectic what with both parents in most families having to work and having to somehow fit dropping off their child into Dublin kindergarten with their commute, and then picking him or her up again after work. That is, providing the kindergarten is open that late.
At Dublin Learn And Play Montessori we open at 7.00 am and don't finish until 6.30 pm and that is quite intentional, so that parents can drop their child off and pick him up again at a time that suits them rather than a time that suits us. If your school closes at 4.00 pm how are you supposed to fit that in when you have to work until 5.30? Or if it doesn't open until 8.30 am and you have to be at work at 8.00?
We are also right next to the I680 and the 580 so that makes it simple for parents who have to commute, whether you live in San Ramon, Pleasanton, Tassajara, Livermore, Hayward, Castro Valley, Sunol, Brookshire, or Ulmar.
Convenience Is One Thing. The Montessori Method Is Another
So, yes, at Learn And Play Montessori our Dublin kindergarten is certainly convenient, but perhaps the best part of all is not just convenience but the Montessori method of learning. Our mission is to inspire every child to become their highest self, by being motivated and self-confident, and the Montessori method allows them to achieve exactly that. What it does is allow learning to be fun, so that the children very quickly learn to love learning. It follows that the more they explore, the more they will learn, and they learn because they want to, not because they have to.
We have a huge stock of Montessori materials and every child is allowed the freedom to choose whatever they wish to from those materials. They are not sitting listening to a teacher talking to them, but rather learning by using all their five senses. They learn by doing rather than listening. The teacher keeps an eye on what every child is doing and when the time is right will introduce him or her to more materials in order to expand his knowledge further.
We encourage al parents to drop by and see what we do at our Dublin kindergarten. That way you can see for yourself the sort of progress that our children are making.