Peralta Campus | Fremont Montessori Preschool
Daycare (Childcare) | Preschool | Kinder & After School in Fremont, California
Explore options for your child and family!
Your child deserves a top-quality program in Fremont, California! Our Montessori-inspired program combines a fun approach to learning that unlocks the passion in every child to want to learn. We emphasize basic learning skills, including STEM (Science, Technology, Engineering, and Math) in age-appropriate ways. From 18 months (Daycare) to Kindergarten to After school, your child will love our program and so will you as a parent or guardian.
---
Book a Campus Tour | Contact us via webform | Call 510-870-2324 to learn more!
---
A Top-Rated Program and School in Fremont, California

Our Peralta Fremont campus offers best-in-class programs for children from 18 months to 9 years. We combine age-appropriate Montessori methods with a focus on STEM (Science Technology Engineering and Math), so as to encourage a lifelong "passion for learning." Use this page to learn more about our programs, or call us at 510-870-2324 or Schedule a Tour today.
Daycare / Childcare. We accept children as young as 18 months and provide quality daycare in a licensed, loving environment. This helps children grow and mature, and assists busy Bay Area parents who want a secure, safe, and caring environment for their little ones.
Preschool. Preschool is the foundation of success in education. Accordingly, our preschool program combines Montessori methods with STEM (Science, Technology, Engineering, and Math) to set a foundation for the child. Kids love our programs because they are fun; parents love them, because they are effective.
Kindergarten. We are a private kindergarten that offers better hours and higher quality instruction than "free" state programs. The child learns more, and the parents have an easier time due to more flexible and extensive hours.
After School Programs. We also offer "after school" programs for kids in public schools. Call us today to explore costs and options.
Questions and Answers.
Q. What does the program cost?
A. Our programs are affordable, based on the amount of time needed for your child. Use the tabs above to browse costs and rates, or feel free to contact the office for up-to-date rates and tuition. Costs differ as well between daycare/childcare, preschool, kindergarten and after school programs.
Q. How do I enroll my child?
A. The best first step is to call the office and ask any questions. You can also sign up for a school tour, and if you're ready, at that time we can give you the paperwork and forms to fill out. Enrollment is easy, but of course forms are required.
Q. Is this a licensed preschool program?
A. Yes, all our programs meet city and state regulatory requirements. We are a licensed provider, and fulfill all necessary requirements. We go above and beyond the state requirements as needed.
Preschool Childcare Center License #013422411
Q. What is your methodology?
A. We are a "Montessori-inspired" program. This means we take the best of Montessori methodology, allowing the child to lead the learning process and instill a passion for learning. That said, we recognize that the jobs of the future will be in Science, Engineering, Technology, and Math. Thus, we focus on STEM and also incorporate strong language and multiculture aspects to our program.
Methodology. We are a Montessori-inspired program, combining the best of Montessori with a focus on STEM (Science, Technology, Engineering, and Math) to foster a passion for learning. Feel free to set up a school tour or call to speak with a specialist to learn more about our educational system.
Learn More. Use the menu above to book a school tour, explore our calendar, registration forms, tuition and other aspects of our exciting program. Again, feel free to call or contact us for more information.
Address.
Learn And Play® Montessori
4511 Peralta Blvd, Fremont, CA 94536
Tel. 510-870-2324
Preschool Childcare Center License #013422411
Fun Factoid about Montessori
Throughout her career, Maria Montessori had the opportunity to deal with children of all ages, as well as children with disabilities and learning disabilities. In addition, she had to live through two world wars. She thought that the reconstruction of the world was in the hands of the children because the children are the builders of men. From her work with children with learning problems, she also realized that their capacities were diminished by different factors, but they had a learning capacity that could be developed. Therefore, the basis of Montessori's philosophy and theory is to give humanity the possibility of ascending towards something great by giving them the tools at the right time. Her work philosophy also proposes great diversification and maximum freedom for the child, so that they learn by themselves, being aware of their discoveries and experiences, and being the child themselves who sets the pace of learning.Source: https://study.com/learn/lesson/maria-montessori-theory-facts-quotes.html
Fun Factoid about Fremont, California
The City of Fremont bears the name of one of America's more complicated figures: John C. Fremont, also known as the "Pathfinder" due to his multiple robust expeditions of the American West and Plains states.
The city chose Fremont as its name due to John C. Fremont being the first-ever Republican party nominee for president in 1856.
His historical relevance harks to one of the most critical eras of American history — from the 1830s through the 1880s — and is well documented and the subject of books, journals and historical analyses by professors and others.
An accomplished expedition-leading adventurer and mapmaker, Fremont was also a politician in the early days of California and Arizona statehood and served in the United States Army in both the Mexican-American War and the Civil War.
Source: https://fremonttribune.com/news/john-c-fremont-legacy-both-historic-controversial/article_8e670e8c-106a-11ee-a00a-f71b19db45ca.html#:~:text=Fremont%2C%20also%20known%20as%20the,nominee%20for%20president%20in%201856.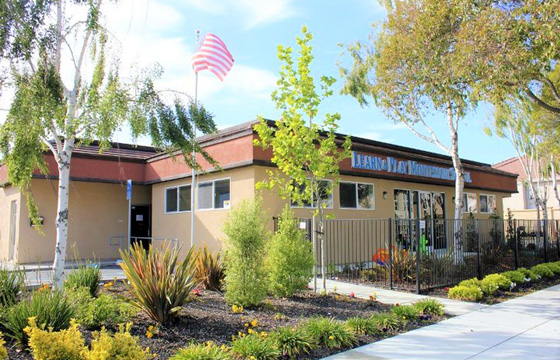 Our Peralta Fremont Campus is nestled in Centerville District of Fremont. This campus is conveniently located off of Thornton Avenue and Dusterberry Way and minutes away from Newark and Highway 880. We are located at 4511 Peralta Blvd, Fremont, California. Please call us at 510-870-2324.
For More Information Call Us: (510) 870-2324
Email Us: [email protected]
Address: 4511 Peralta Blvd, Fremont, CA 94536