Fremont, California – August 27, 2020. Learn and Play Montessori, a best-in-class preschool program in Fremont, Danville, and Dublin, California, as well as online, is proud to announce a new post on the virtues of teaching preschool online using Montessori techniques.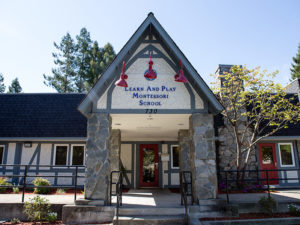 Since the summer, 2020, launch of its online preschool, the company has received a fantastic response, signing up parents across the entire United States who want to keep their children learning during the Pandemic.
"We are very excited about our online preschool efforts including how we modify the Montessori environment for a virtual preschool environment," explained Harpreet Grewal, director of Learn and Play Montessori. "Parents and children have signed up across the United States who are looking for a best-in-class virtual preschool using Montessori techniques."
Those who want to learn more can visit https://www.learnandplaymontessori.com/blog/your-child-can-now-learn-and-play-the-montessori-way-virtually/. That post explains how Learn & Play is adapting Montessori techniques to a virtual preschool environment. Parents who want to dig deeper into online preschool can visit the newly updated information page at https://www.learnandplaymontessori.com/online-learning/online-preschool/ and then reach out to the school for a consultation. The staff is ready and able to showcase how they use Montessori techniques in this new, online preschool environment. Virtual learning is possible and even preschoolers can learn online. It should be noted that the company has also beefed up its YouTube channel and Facebook Page with daily, zero cost sessions focused on online preschool and even online kindergarten.
ONLINE PRESCHOOL THE MONTESSORI WAY
Here is background on this release. The online preschool program provides an enriching hands-on learning experience with specially formulated Montessori materials for math, language, sensorial exploration, practical life activities, art, science, second language, music, history, and geography. The preschool children develop observation and problem-solving skills. The company has worked hard at a best-in-class Montessori-inspired online curriculum for its preschool. Yes, it's online, but the goals are to help the children. They learn by manipulating, experimenting, and discovering through Montessori materials and prepared environment. Children begin to move from the concrete to the abstract as they prepare for the more complex studies used in our online Montessori Kindergarten program.
ABOUT LEARN AND PLAY MONTESSORI
Learn and Play Montessori aims to be one of the best Montessori schools in the greater San Francisco Bay Area. Whether parents are looking for a Montessori School in Danville, a Blackhawk preschool, or a top-rated Montessori School in Dublin / San Ramon, Learn and Play has a campus for their child or children. Bay Area parents searching for Walnut Creek preschool options could find the right fit in Danville. All schools use the famed Montessori method, offering programs from childcare to daycare, preschool to kindergarten, in not only Danville, Fremont, Dublin, or San Ramon but also in nearby towns such as Alamo, Blackhawk, Diablo or San Ramon on the I-680 corridor as well as Walnut Creek.
Learn and Play Montessori
Media Relations