Fremont, California – February 26, 2021. Learn and Play Montessori, a best-in-class provider of Montessori preschool and kindergarten in the Bay Area at is proud to announce an informational page in time for the opening of its new South Fremont Preschool campus.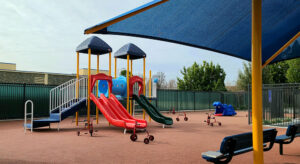 Parents living and working in the Bay Area can learn about a top-quality preschool designed to teach the Montessori Method.
"We are very excited about our new campus. The school is bright, clean, and stocked with great early learning supplies!" explained Harpreet Grewal, director of Learn and Play Montessori. "Our informational page shares details about the new school and how our teachers are ready to serve the South Fremont community."
Details about the new South Fremont preschool campus are available on the new informational page at https://www.learnandplaymontessori.com/south-fremont/. Learn & Play Montessori serves the Bay Area with preschool locations in Dublin, San Ramon, Blackhawk, and Alamo. Montessori teachers can support families on a part-time or full-time basis on-site. Parents searching for an on-line preschool program can review the virtual kindergarten page. Families living around the San Francisco Bay Area can review all options for the top-rated early education program at https://www.learnandplaymontessori.com/.
SOUTH FREMONT PRESCHOOL PROVIDES SUNNY DAYS AHEAD FOR YOUNG STUDENTS
Here is the background on this release. Finding quality child care can be challenging for young Bay Area families. Busy daycares might offer long waitlists with no estimated call-back time. At-home childcare services could appear disorganized or uninspiring. Parents living in the South Fremont vicinity may desire a top preschool at an affordable rate. A child care facility designed to prepare children for success in school might be the preferred choice. A clean, bright facility geared towards Montessori Method-style teaching is opening in the Fremont area March 2021. Engaging lessons and a supply of new tools to support reading, writing, math, and science can help engage young minds. Creative lessons involving art, music, and outdoor play might spark individual interests. A new South Fremont Preschool in a bright yellow building might indicate sunny days ahead for young students. For these reasons, Learn & Play Montessori announces an informational page for the new South Fremont preschool campus.
ABOUT LEARN AND PLAY MONTESSORI
Learn and Play Montessori aims to be one of the best Montessori schools in the greater San Francisco Bay Area. Whether parents are looking for a Montessori School in Danville, a Blackhawk preschool, or a top-rated Montessori School in Dublin / San Ramon, Learn and Play has a campus for their child or children. Bay Area parents searching for Walnut Creek preschool options could find the right fit in Danville. All schools use the famed Montessori method, offering programs from childcare to daycare, preschool to Kindergarten. Schools are located in Danville, Fremont, Dublin, South Fremont, or San Ramon and nearby towns such as Alamo, Blackhawk, Diablo, or San Ramon on the I-680 corridor and Walnut Creek.