July 1, 2018 – Danville, California. Learn and Play Montessori, a leading Montessori program in Danville, California, offering services from daycare to childcare and preschool to kindergarten, ages 18 months to 6 years, is excited to announce two "open house" events in June and July, 2018. Parents looking for the best Danville preschools are urged to learn about the open houses and show up at the events.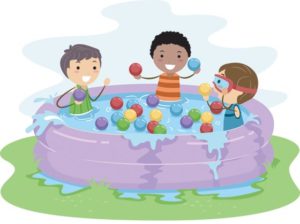 "An open house is a fun, easy way for the parents and children to explore whether our Montessori preschool and kindergarten might be the best fit for them," explained Harpreet Grewal, director of Learn and Play Montessori. "With a location in Danville, California, our program is convenient to San Ramon, Alamo, and Walnut Creek, as busy parents commute along the I-680 corridor. The open house is a great way to check out the school in every aspect!"
To learn more about the Danville preschool and kindergarten programs, including the open house schedule, visit https://www.learnandplaymontessori.com/danville. There, click on the "School Calendar" link. Open House events will be on June 23, 2018, from 11 am to 3 pm, and again on July 14, from 11 am to 3 pm. Located at 730 San Ramon Valley Blvd. in Danville, California, Learn and Play Montessori is convenient to not only Danville but nearby communities such as Walnut Creek, Diablo, Alamo, and Blackhawk. Many parents choose the school because it is convenient to I-680 and is on the busy commute so many Bay Area commuters do north and south alongside the Interstate. Of course, for anyone who lives in Danville or San Ramon, it's a perfect fit as well. Those looking specifically for Danville preschool information.
EXPLORE THE MONTESSORI PROGRAM IN DANVILLE, CALIFORNIA
The Montessori Method, of course, is based on the teachings of Maria Montessori, an Italian educator. Today, the methodology has been used for over 100 years and is considered one of the best educational methods for children of all ages. The Open House events give parents several opportunities. First and foremost, they gain the opportunity to meet the teachers and discuss with them how the Montessori method may be the best method for their child's needs at every level from daycare to childcare, preschool to kindergarten. Second, they gain the opportunity to visit the classrooms and experience the campus; the physical environment conveys the idea that learning can, and should be, a pleasant and fun experience for the child. Third, in a practical fashion, they can access the school's location and see how convenient it is to I-680 and the commute. In today's busy environment, these Open Houses are "must attend" events for parents seeking the best educational opportunities for their children within the constraints of busy parental schedules.
ABOUT LEARN AND PLAY MONTESSORI
Learn and Play Montessori aims to be one of the best Montessori schools in the greater San Francisco Bay Area. Whether parents are looking for a Montessori School in Danville, a Fremont Montessori School or a top-rated Montessori School in Dublin / San Ramon, Learn and Play has a campus for their child or children. All schools use the famed Montessori method, offering programs from childcare to daycare, preschool to kindergarten, in not only Danville, Fremont, Dublin or San Ramon but also in nearby towns such as Alamo, Blackhawk, Diablo or San Ramon on the I-680 corridor as well as Walnut Creek.
Learn and Play Montessori
Media Relations
https://www.learnandplaymontessori.com/