Childcare is a critical experience for every child. Child care is a time when the child is beginning to learn about the world, in earnest, and experience self-confidence as well as learn to play well with others. Learn and Play Montessori offers childcare at multiple locations in Fremont plus locations in Danville / San Ramon and Dublin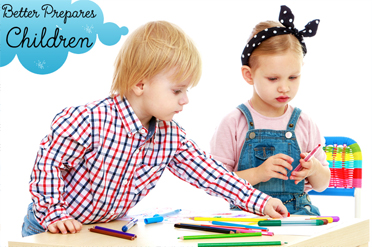 Pleasanton. Call us today to discuss how our childcare can be great for you and great for your child!
Our childcare program is –
More than just Child care: We set the foundation for a love of learning via the "Montessori Method," where age-appropriate.
Convenient Hours: our Childcare hours are early and late, convenient for busy Bay Area parents.
Convenient Locations: our Childcare programs are in Fremont, Dublin, and Danville. We're convenient to I-680 and I-880, making it ideal for busy commuters.
Step-by-step Program: our Childcare program leads easily into our best-in-class preschool and kindergarten programs, all based on Montessori techniques.
If you're curious about the Montessori method, or just looking for the best childcare in Danville, Fremont, or Dublin, your first step should be a school tour. Contact our helpful staff today for a school tour by appointment or just drop by. We're proud and excited to showcase our childcare program, long considered one of the best childcare methodologies for burgeoning youngsters.
Childcare That is More than Childcare
Unlike many Danville, Fremont, or Dublin day care programs, our Montessori programs, will allow your child to do more than just play with blocks and draw pictures. Of course, those activities are important. However, we want to focus on your child's brain development while encouraging them to complete those activities.
We focus on many different subjects similar to ones your child will learn when they enroll in school in a year or so. Our subjects include:
Math
Science
Language
Visual Arts
Movement
Physical Arts
Using the Montessori method in combination with best-in-class childcare, each of our subjects allow your child to learn off of flash cards, teach them new vocabulary, play with puzzles, and learn to read. If that sounds like something you want your child to be involved in, send them to Learn and Play Montessori School!
Montessori as a Best-in-class Childcare Program for Your Child
Here at Learn and Play Montessori School, our main goals are based on helping your child improve their cognitive, physical, social, and emotional skills. We believe that it's important for your child to learn to work with others, but we want them to be able to learn at their own pace. Learning comes differently for many people, so we know the way things are taught shouldn't all be the same. We want to do whatever it takes to help your child prepare for preschool, kindergarten, elementary school, high school, college, and life. If you want them to be prepared too, send them to Learn and Play Montessori School's Day Care! Our goal is to be not only the best childcare program in Danville, Fremont, and/or Dublin but also to be the best program customized to the needs of your child.
A Factoid Abut Childcare (Piaget)
The legacy of Jean Piaget to the world of early childhood education is that he fundamentally altered the view of how a child learns. And a teacher, he believed, was more than a transmitter of knowledge she was also an essential observer and guide to helping children build their own knowledge.
As a university graduate, Swiss-born Piaget got a routine job in Paris standardizing Binet-Simon IQ tests, where the emphasis was on children getting the right answers. Piaget observed that many children of the same ages gave the same kinds of incorrect answers. What could be learned from this?
Piaget interviewed many hundreds of children and concluded that children who are allowed to make mistakes often go on to discover their errors and correct them, or find new solutions. In this process, children build their own way of learning. From children's errors, teachers can obtain insights into the child's view of the world and can tell where guidance is needed. They can provide appropriate materials, ask encouraging questions, and allow the child to construct his own knowledge.
Source: https://www.scholastic.com/teachers/articles/teaching-content/pioneers-our-field-jean-piaget-champion-childrens-ideas/.