"Pods" are an exciting new trend in the Coronavirus environment. Parents pool their resources, and we have a stable teacher/parent/student relationship. We're pod-friendly, and our teachers can work with your student to stay up-to-task and be ready for kindergarten or whatever the next stage in their learning plan is.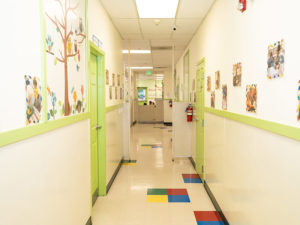 At Learn And Play Montessori we have campuses in Danville and Dublin, and now no less than five in Fremont, including the new one just opening in South Fremont. The others are in Peralta, Maple, Irvington, and Niles – the latter being perfect for parents who live "across the border" in Union City, as it is just down the road by Quarry Lakes Regional Recreation Center.
Each of our campuses has large classrooms which are light and airy, as we believe that natural light is best. They are filled with a multitude of Montessori materials from which each child can choose whatever interests him or her. The Montessori method recognizes that every child is an individual with individual preferences, and therefore should be allowed to select his or her own choice of things that they want to learn about. Furthermore, every child learns at different rates. Some are quick learners and others are slower: the slower should not be disadvantaged but allowed to proceed at their own pace. Our teachers keep an eye on what every child is doing and will introduce new materials when the time is right.
Lots Of Things Have Changed
Of course, Covid-19 has meant that lots of things have changed. This is why we have introduced our distance learning schemes with preschool pods in Fremont, Dublin, and Danville. It may be if you are working parents, that you are now having to work from home and you cannot afford the time to bring your child into the campus every day, whereas you previously dropped him/her off on your way to work.
We realized very early on that things were going to have to change, and change fast, which is why we introduced our preschool pods in Fremont, Dublin, and Danville for parents whose whole lives have been turned upside down. That must never be allowed to affect the education of your child, so our virtual classes have been introduced in order to make certain that, no matter what, education in the early years can continue – even if in a somewhat different format.
We have live classes online with Zoom and Facebook, and they are recorded, so that if your child cannot watch live, they can view them at any time on our YouTube Channel. To find out more about our preschool pods in Fremont, Dublin, and Danville, just click on this link: https://www.learnandplaymontessori.com/remotelearningenroll/