Don't let your kid fall behind! You can be doing online activities with your kids, but you need "structure." You need what teachers call a "curriculum" and what you might call a "preschool program" that's online. Our online preschool programs are prebuilt and meant to work WITH parents and children in the new, online environment.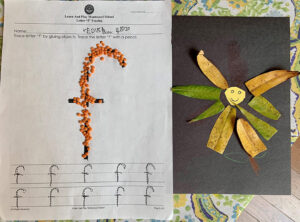 Now at Learn And Play Montessori, we cannot replicate everything online that occurs face to face in the classroom. However, we still have all of our East Bay campuses open for your preschool or kindergarten age child if you wish to bring him or her to one of them. They are in Dublin and Danville, and there are no less than five campuses in Fremont – in Niles, Peralta, Maple, Irvington, and South Fremont – and they are open for kids from 18 months to six years. Our campuses open at 7.00 am and don't close until 6.30 pm, so wherever you work in the East Bay Area and whatever your hours are, we are convenient for you.
If you want to bring your child to one of our campuses you can do so full time, or you might choose to bring him or her part time and use our online preschool programs for the rest of the time. The choice is entirely yours. Of course, it goes without saying that you can use the online preschool programs all the time if you prefer.
Access To The Huge Range Of Montessori Materials Online
One of the advantages of bringing your child on to campus is that he or she will get to mix with other children in the classroom and have access to the huge choice of Montessori materials that we have available. With the Montessori method, each child is allowed to rove the classroom looking at all of the different materials and can then choose anything that catches his eye. He can then take it away and explore it, play with it, and discover what, if anything, it does. This is one of the big benefits of the Montessori method because the effect is that the child is learning about something because he finds it interesting and wants to find out more.
So each child is learning about something different. There are no time limits because every child is allowed to learn at his own pace, whether that is fast or more slowly than others
Of course, we cannot bring all of the Montessori materials into your home, but what we have done is to take the Montessori principles of education and turn them into an online curriculum so that your child can have access to it whenever it suits you. All of the classes are recorded and stored on Facebook and YouTube, so your child can learn the Montessori way at home.