Union City. Aah! It used to be a sleepy steel manufacturing town with not much else going on. But that was back in the day.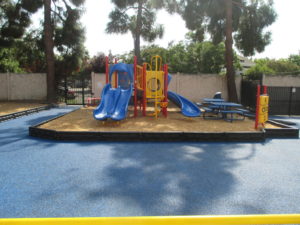 Now, in the 21st century, it is becoming increasingly "techie" and is home to many young couples who love it because it is still a relatively affordable place to live. How long that will last remains to be seen.
Of course, many of these young couples have children who are reaching preschool age and are looking for Union City Montessori programs. Quite right too! However, the best of the Union City Montessori programs isn't actually in Union City itself, but just over the "border" in Niles.
Here is where you will find us at Learn And Play Montesssori. We are in Niles Blvd, just by Quarry Lakes Regional Recreation Area, so we are really not very far away at all. Furthermore, if you work in Fremont, we are on the way, so it's easy to drop your child off on the way to the office and pick him or her up again on the way home. What could be easier?
Our Niles campus has no less than nine large and light classrooms and they open on to a large playground with lots of trees and shade in which the children can explore. We even have a special separate playground for the toddlers to have fun in.
Commuter-Friendly Too
We are very much commuter friendly because we open at 7.00 am and stay open until 6.30 pm, so whatever your hours of work we fit around you – as opposed to the public schools where you have to fit your work around the limited amount of hours they are open! We take children from the ages of two up to six and our programs place a heavy emphasis on tactile learning – letting the children play with the huge choice of Montessori materials and explore them.
This works so very well because the children are playing with things that interest them, and therefore they want to find out more about them. As a result, they very quickly come to love learning about something for the love of learning. They simply WANT to find out more.
Our teachers will watch what the child is doing and help when necessary. Furthermore, when the child is ready to move on, they will introduce him to some further materials so that he keeps his interest going. This is the best way of learning that we know of. The child learns because he wants to, not because he is told to.
If you are looking for Union City Montessori programs, come and talk to us in Niles.