When it comes to researching Union City preschool options, many parents have found that there are not a lot of them.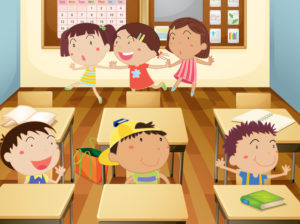 Preschools in Union City are few and far between, and what many parents have found when looking for Union City preschool options is that the absolute best option is actually in Niles.
At Learn And Play Montessori we are only just over the border in Niles Blvd, just by Quarry Lakes Regional Recreation Area, so we are really not at all far away, and ideally situated for many parents who need to commute. Furthermore, as you can see, we use the Montessori method of learning which is the absolute best method there is.
We open at 7.00 am and we don't close until 6.30 pm, so we can fit nicely around whatever your working hours are. We have a choice of several different programs so that you can select whatever suits you and your child. If you start work early, fine: drop him or her off early. Pick him up again at whatever time suits you.
Nine Large Classrooms And A Super Playground
Our beautiful Niles campus has no less than nine large and light classrooms and is nestled in a residential area. Each classroom is packed with Montessori materials from which the child can choose whatever takes his eye. We also have a super outdoor playground in which the children can have fun and explore nature, with a lot of trees which provide shade when the sun gets hot. There is also a separate play area for the toddlers.
Because the child is free to roam the classroom and choose from all the materials, it follows that he or she will choose something of interest and which they want to discover more about. So each child is learning about something because he WANTS to find out more about it rather than because he has been told he has to learn about it.
This inspires a life-long love of learning for the sake of learning. Our children can't wait to find out everything there is to know about the materials that they have chosen.
Another very big advantage of this method is that there is no element of competition. Each child is exploring something different, and in fact what happens is that the older children will very often help the younger ones to find out about something. So there is a great element of co-operation and collaboration rather than trying to be "better" than the next child. Every child works at his own pace, and the teachers will introduce further materials when the individual child is ready.
It sounds very logical, and it is. The Montessori method produces fully-rounded children who are inspired to take the next step. So when you are researching Union City preschool options, look to Niles.