We at Learn and Play Montessori are super excited to announce our "open houses" to showcase our schools and the Montessori method! Each of our six schools will be hosting Open House this coming Saturday, April 13, 2019, from 10 am to 2 pm. If you're interested in Montessori for your child, please stop by.
Choose the location nearest you from the list below. We made it easy; just click on the map link to find the school on Google maps. All are conveniently located to each city and great for commuters!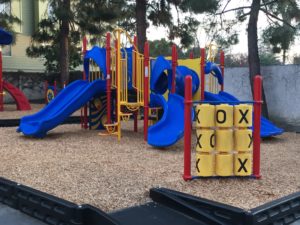 Experience the Montessori Method for Your Child
Maria Montessori founded the Montessori Method in Italy in 1907, based on her observations and a belief that children (and adults, too!) truly want to learn. Learning, thought Ms. Montessori, can be fun. Learning can be eye-opening. Learning should never be forced or rushed. Children want to learn, spontaneously, and by integrating that spirit of learning with a methodology that encourages "jobs" and "play," she discovered a methodology that has helped children learn to learn.
Our schools in Fremont, Dublin / San Ramon, and Danville are leaders in the Bay Area in the Montessori method. Our teachers are empowered to help your children learn to learn, and experience it. Each school has a friendly, fun environment with state-of-the art classrooms and friendly, well-trained staff.
Stop by for one of our Open Houses this Saturday. Or if the time isn't convenient for you and your family, please call one of our schools and stop by for a school tour. We're excited about the Montessori Method, excited about our school programs, and excited to meet you and your child or children!