April 13, 2022 – Fremont, California. Learn and Play Montessori, a best-in-class preschool and kindergarten program in Fremont, Danville, and Dublin, is proud to announce new videos to its YouTube channel focused on online preschool activities. Even as children return to daycare, preschool, and kindergarten in the East Bay, the school continues to offer best-in-class online preschool. The new videos highlight fun and educational at home activities.
"Many of our parents and children are continuing with our online programs for preschool and kindergarten," explained Harpreet Grewal, director of Learn and Play Montessori. "We are excited to announce new videos to our YouTube Channel that help both in-person and online parents continue to assist their children in learning actions."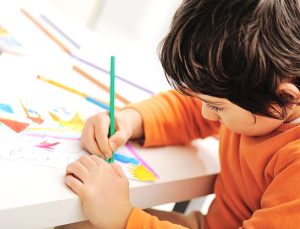 Parents and children who want to watch the videos can visit the Channel at https://www.youtube.com/c/LearnAndPlayMontessoriSchool. Among the videos are "Easter Egg Activities" (https://youtu.be/lyVe6ExPvsQ), "Easter Egg Surprise" (https://youtu.be/1Ok6B6JtU5o), "Season Wheel" (https://youtu.be/Jd3zYb7qITE), and "The Four Seasons" (https://youtu.be/7mGGwS-fTSU). Each is led by staff member, "Miss Emily," who produces each video and gives step-by-step instructions for children (and, in some instances, parents) on fun, educational activities. All of the activities can easily be done with supplies around the home, and all of them focus on hands-on learning activities. Parents who want to take it to the next level can learn more about the online Montessori activities at https://www.learnandplaymontessori.com/online-learning/.
MAKING DAYCARE, PRESCHOOL, AND KINDERGARTEN WORK FOR CHILDREN
Montessori education is a paradox. On the one hand, the philosophy lets the child lead. Maria Montessori firmly believed not only that children inherently want to learn but that they intuitively knew how to begin the process. On the other hand, Montessori education instills a passion for learning that can lead to excellence in STEM (Science, Technology, Engineering, and Math). The program – whether taught online or in-person in Fremont, Danville, or Dublin – works "hard" to encourage children to learn to love learning. It works fantastically well, and it leverages online systems like YouTube to make the learning experience available in-person and online.
ABOUT LEARN AND PLAY MONTESSORI
Learn and Play Montessori aims to be one of the best Montessori schools in the greater San Francisco Bay Area. Whether parents are looking for a Montessori School in Danville, a Blackhawk preschool, or a top-rated Montessori School in Dublin / San Ramon, Learn and Play has a campus for their child or children. Bay Area parents searching for Walnut Creek preschool options could find the right fit in Danville. All schools use the famed Montessori Method, offering programs from childcare to daycare, preschool to kindergarten. Schools are located in Danville, Fremont, Dublin, South Fremont, or San Ramon, and nearby towns such as Alamo, Blackhawk, Diablo, or San Ramon on the I-680 corridor and Walnut Creek. Bay Area Parents can find new locations at The Vineyards/Avalon in South Fremont and Warm Springs neighborhoods.