There are several Alamo, California, preschool choices. You have public schools and you have private schools. You have back to basics options and you have love of learning options.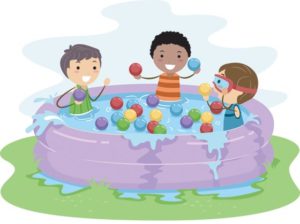 At Learn And Play Montessori School we believe that the love of learning option is the best of the Alamo, California preschool choices. Fair enough, you are thinking that we would say that, and of course we do.
But hear us out. Do you remember your schooldays? Do you remember having to learn subjects which you maybe didn't like? Possibly you had to learn subjects that you absolutely hated. Maybe you didn't like history. Not everyone does. However, it may be that you were forced to learn it. Maybe you really had no interest in the Battle of the Alamo, even if our city has the same name.
Physics is another subject that some people absolutely love, and yet others simply can't get their heads around it. Of course, there could be other subjects that you found fascinating. English Literature, perhaps? French or Spanish? We all have our pet hates and our pet loves. But this stems from very early childhood.
Children Learn Faster When Allowed To Make Their Own Choices
The Montessori Method of teaching works on the basis that the individual child knows what he or she likes and doesn't like and will learn much faster if allowed to make his or her own choices. Our Montessori trained teachers watch the development of each child and encourage them with the things that they show interest in. They are not forced to do anything, but rather just allowed to find their own way. The result of this is that they learn to love learning, because they are doing something that interests them, rather than having to do something that has been forced upon them. This is one of the sneaky reasons why one of the best preschools in Alamo, California, isn't actually in Alamo. We're down the road in Danville!
Our children learn more by doing, rather than by listening. They have access to a wide range of equipment to enable them to learn at their own pace. No child is forced to do anything, and we completely understand that some children will learn faster than others, and that's just fine. If a child takes longer to learn something than another one does, he or she is not seen as retarded and sent to the back of the class. We don't have a "back of the class" because the children are allowed to go wherever they want to in the room and do what they want to.
So if you are looking at Alamo, California, preschool choices, consider Learn and Play Montessori. We have a number of schools on the East Bay and they are all easily accessible from the 680. Come along and visit us and see what you think.