Fremont, California – December 20, 2019. Learn and Play Montessori, the leader in quality preschool programs in Fremont and surrounding cities such as Union City and Newark, is proud to announce a new post on the Montessori school method. Busy parents seeking best-in-class options for preschool in Fremont are encouraged to read the post and to inquire about openings at Learn & Play, including their forthcoming South Fremont campus.
"Real mental and emotional growth happens when kids explore activities they are curious about; it can show how fun learning is," explained Harpreet Grewal, director of Learn and Play Montessori. "The Montessori Method allows children to chart their path by exploring what they like. It's the groundwork for building confidence to tackle other learning milestones. Our Fremont parents often want basic information on Montessori, and our new post helps them access those resources."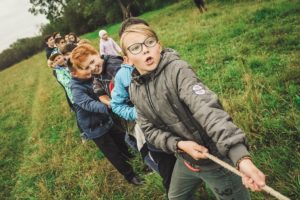 Parents searching for an early education allowing young minds to thrive can review the new informational post about the Montessori Method at https://www.learnandplaymontessori.com/blog/montessori-is-the-1-method-for-preschool-learning/. Learn and Play Montessori provides preschool options for families living around the I-680 corridor, including Fremont, Newark, and Union City. Indeed, more preschool options will be available in the New Year. A grand opening for a new preschool around South Fremont in 2020 will be announced soon. Parents seeking open enrollment now can visit the Irvington preschool page at https://www.learnandplaymontessori.com/irvington/.
MONTESSORI METHOD BRINGS PRESCHOOL OPTIONS TO FREMONT, NEWARK AND UNION CITY
Here is the background for this release. Private preschools offering a common-place curriculum could lose students to innovative teaching styles. Charter schools, homeschooling programs, and private education can deliver different teaching methods better suited individual achievement. The path to personal success may begin with early childhood education. The first school experience can leave a long-term impression on a young mind.
Children allowed to bloom and grow on their timetable can achieve the confidence to tackle educational challenges later on. The Montessori method is known as one of the best methods for preschool and early childhood education, but many parents are unaware of it until their child is ready for preschool. For these reasons, Learn and Play Montessori has announced a new post to their blog with information on the Montessori method.
ABOUT LEARN AND PLAY MONTESSORI
Learn and Play Montessori aims to be one of the best Montessori schools in the greater San Francisco Bay Area. Whether parents are looking for Montessori preschools in San Ramon, Danville, Walnut Creek daycare, or a top-rated Montessori School in Dublin / San Ramon, Learn and Play has a campus for their child or children. All schools use the famed Montessori method, offering programs from childcare to daycare, preschool to kindergarten, in not only Danville, Fremont, Dublin, or San Ramon but also in nearby towns such as Alamo, Blackhawk, Diablo or San Ramon on the I-680 corridor as well as Walnut Creek.