Fremont, California – February 2, 2021. Learn and Play Montessori, an early education model focused on the Montessori Method in the San Francisco region is proud to announce a new informational video for parents seeking virtual preschool options.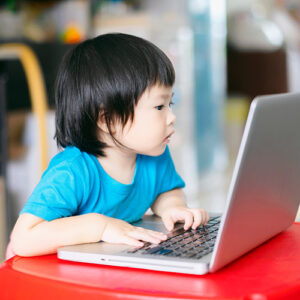 Quality online preschool programs for every income level can be reviewed. Mothers and fathers ready to prepare young children for kindergarten can watch the video to learn more about lessons and program options.
"This last year, parents had to figure out how to provide online learning for their young children. Even when children stay home, the quality of a virtual preschool program is important to them," explained Harpreet Grewal, director of Learn and Play Montessori. "Our new video discusses online preschool options and how the Montessori Method is available to all families, despite income challenges."
The new informational video for virtual preschool lessons is available on the Learn and Play Montessori website https://www.youtube.com/c/LearnAndPlayMontessoriSchool, or directly on the YouTube channel https://youtu.be/rd3b9Fi8n-4. Bay Area parents seeking a quality online preschool can watch an overview of the Montessori program from home. Lessons are available for families in the Silicon Valley and the broader Bay Area Peninsula. Virtual preschool lessons are available for different income levels and include free online classes. Other options can consist of 100% online preschool, blended programs, and one-on-one sessions with Montessori teachers. Interested persons can review the video to the remote learning portal at https://www.learnandplaymontessori.com/remotelearningenroll/ . Face-to-face preschool sessions can be scheduled for parents living in nearby cities, including Fremont, Danville, Blackhawk, Alamo, and Walnut Creek.
VIRTUAL PRESCHOOL FILLS THE INCOME GAP FOR QUALITY ONLINE PRESCHOOL IN THE BAY AREA
Here is the background for this release. Families across the Bay Area could be financially strapped due to pandemic-related issues. If a parent loses a job or is reduced to part-time work, the financial hit can impact an entire household. For so-called fortunate families, a work-at-home parent can provide a stable income with little need to cut costs. The income gap among young families during the pandemic might be significant. Children from every household can benefit from virtual preschool. For these reasons, Learn & Play Montessori announces a new video for parents seeking an affordable, high-quality online preschool program.
A top-rated early learning program can meet Bay Area families at every income level. Parents searching for "free" online preschool can watch an overview of simple, online lessons. Parents able to invest in virtual preschool can review hybrid options, including one-on-one teacher support.
ABOUT LEARN AND PLAY MONTESSORI
Learn and Play Montessori aims to be one of the best Montessori schools in the greater San Francisco Bay Area. Whether parents are looking for a Montessori School in Danville, a Blackhawk preschool, or a top-rated Montessori School in Dublin / San Ramon, Learn and Play has a campus for their child or children. Bay Area parents searching for Walnut Creek preschool options could find the right fit in Danville. All schools use the famed Montessori Method, offering programs from childcare to daycare, preschool to kindergarten. Virtual preschool, including full online preschool, hybrid lessons, and one-on-one teaching instruction, are available. Locations include Danville, Fremont, Dublin, or San Ramon and nearby towns such as Alamo, Blackhawk, Diablo, or San Ramon on the I-680 corridor as Walnut Creek.
Learn and Play Montessori
Media Relations