Fremont, California – November 30, 2019. Learn and Play Montessori, a provider of best-in-class Montessori school options in Fremont, California at https://www.learnandplaymontessori.com/, is proud to announce plans for a new South Fremont Montessori school. The campus is being constructed from the ground up, and is expected to open in summer, 2020. As is true for all of the company's schools, the new campus will offer Montessori-based education for levels from daycare / childcare through preschool to kindergarten.
"We are very excited about our expansion into South Fremont," explained Harpreet Grewal, director of Learn and Play Montessori. "Many parents in the technology sector live, work, and commute in South Fremont. Our new school will offer them a best-in-class choice for preschool and kindergarten, based on the Montessori method."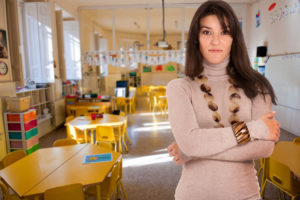 The new campus will be located at 41965 Fremont Blvd., in Fremont, California. It will service children ages two to five and up to first grade entry, thus providing a full suite of Montessori education opportunities for daycare / childcare, preschool, and kindergarten. It should be noted that the Irvington campus will remain open; information on the Irvington preschool can be found at https://www.learnandplaymontessori.com/irvington-fremont.
It is thanks to the enthusiasm of parents and children not just at the Ivington campus but throughout the Learn and Play Montessori network that dreams to build a South Fremont school have come to fruition.
A NETWORK OF BEST-IN-CLASS MONTESSORI PRESCHOOLS IN FREMONT, DANVILLE, AND DUBLIN, CALIFORNIA
Here is the background on this release. Parents in Northern California are increasingly concerned about providing their children with a top-rated educational experience. Private preschool options come to the fore, and prior to that, many parents need preschool, daycare, and childcare options that not only mix with their busy Silicon Valley lifestyles but also offer best-in-class education based on Montessori principles. Interested parents are urged to contact the school to get on the list for school tours and waiting list opportunities.
ABOUT LEARN AND PLAY MONTESSORI
Learn and Play Montessori (https://www.learnandplaymontessori.com/) aims to be one of the best Montessori schools in the greater San Francisco Bay Area. Whether parents are looking for a Montessori School in Union City, Fremont, and Niles, or a top-rated Montessori School in Dublin / San Ramon, Learn and Play has a campus for their child or children. Bay Area parents searching for Walnut Creek preschool options could find the right fit in Danville. All schools use the famed Montessori method, offering programs from childcare to daycare, preschool to kindergarten, in not only Danville, Fremont, Dublin or San Ramon but also in nearby towns such as Alamo, Blackhawk, Diablo or San Ramon on the I-680 corridor as well as Walnut Creek.