Danville and San Ramon, California – March 2, 2020. Learn and Play Montessori, one of the Bay Area's best-rated preschool programs at is proud to announce a new web page consolidating valuable parent reviews.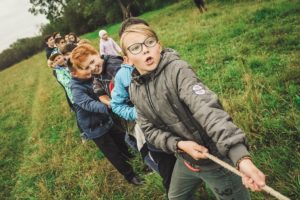 Parents living around Danville, San Ramon and Alamo, California can find personal feedback for a top child care, preschool, and kindergarten program. Mothers and fathers comment on the Montessori preschool as "joyful," "compassionate," and "perfect" for young children on the new page.
"The best feedback we receive is from our own Montessori families. Moms and dads frequently tell us how happy they are with our teachers and program," explained Harpreet Grewal, director of Learn and Play Montessori. "They have high standards for child care, and we are proud to serve them. The new review page allows other parents to watch and listen to personal experiences at our preschools. "
Interested parties can review a new page consolidating Learn & Play Montessori's parent reviews at https://www.learnandplaymontessori.com/reviews. Learn & Play Montessori is one of the most highly reviewed preschools in the East Bay. Working parents share personal stories about the educational curriculum and attentive teachers. Videos show parents discussing the benefits of the Montessori Method for their children. To learn more about the child care curriculum at the Danville location, please visit https://www.learnandplaymontessori.com/danville/. Parents who live or work in Danville, San Ramon, Alamo, or elsewhere on the I-680 corridor can locate the right preschool option for a young student.
DANVILLE, SAN RAMON, AND ALAMO HAVE PRESCHOOL OPTIONS FOR CHILDREN HUNGRY FOR KNOWLEDGE
Here is the background for this release. It's common for young children to stop and examine everything in their environment. Family walks can turn into engaging learning moments. A toddler may point at a worm on the sidewalk or inspect a single leaf for five minutes. The natural hunger for knowledge leads to early study skills in language, math, and science. At some point, a Bay Area guardian may be overwhelmed with the time it requires to answer every question. Parents living around the I-680 corridor might need an early education program robust enough to keep up with a curious child. For this reason, Learn & Play has announced a new page consolidating positive reviews.
ABOUT LEARN AND PLAY MONTESSORI
Learn and Play Montessori (https://www.learnandplaymontessori.com/) aims to be one of the best Montessori schools in the greater San Francisco Bay Area. Whether parents are looking for Montessori preschools in San Ramon, Danville, Walnut Creek daycare, or a top-rated Montessori School in Dublin / San Ramon, Learn and Play has a campus for their child or children. All schools use the famed Montessori method, offering programs from childcare to daycare, preschool to kindergarten, in not only Danville, Fremont, Dublin, or San Ramon but also in nearby towns such as Alamo, Blackhawk, Diablo or San Ramon on the I-680 corridor as well as Walnut Creek.