Danville & San Ramon, California – September 2, 2019. Learn and Play Montessori, the leader in preschool education in Fremont, Dublin, Niles and the East Bay is proud to announce updates to its city-specific pages for Montessori preschool options just in time for Fall enrollment.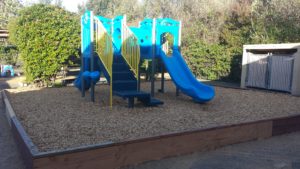 Parents ready to enroll young children in a top pre-kinder (preschool) or kindergarten program for Fall can review newly updated information pages for Danville and San Ramon preschools. Quality childcare, daycare, preschool and kindergarten options including specific details are ready for review.
"Children learn in an environment that respects their individual needs and unique pace. Sticking with that theme, we've created city-specific pages to help parents learn more about our preschools," explained Harpreet Grewal, director of Learn and Play Montessori. "Each preschool information page reflects a real-world team of wonderfully trained teachers ready to spark a child's passion for learning."
Parents preparing for fall enrollment in Danville and San Ramon preschools can review the new Learn & Play city-specific pages and https://www.learnandplaymontessori.com/san-ramon. Busy East Bay parents can review teaching methods, curriculum, and fall enrollment. Individual facilities provide clean, bright rooms and varied learning spaces. Children can practice writing, science, reading, and math in a creative environment designed to prepare for success in elementary school. It is recommended that all interested parents sign up for a school tour, as the best way to decide the best preschool in Fremont, Danville, San Ramon, Dublin, etc., is to visit a facility and meet face-to-face with the teaching staff.
DANVILLE AND SAN RAMON PRESCHOOLS INSPIRE YOUNG CHILDREN TO GET THE "LEARNING BUG" EARLY
Here is the background for this release. East Bay parents might be ready to review fall enrollment options for educational preschools. The checklist can include an environment tailored to spark a love of learning. If families choose a Montessori childcare facility for this reason, the next step can consist of a more in-depth look at individual programs. Specific locations can offer the same quality preschool experience in different types of environments. A Tudor-style Danville preschool can provide easy commuter access from the 680 freeway. Parents searching for a Montessori San Ramon preschool might locate the right spot in Dublin or in Danville.
As the newly updated pages explain, pre-kindergarten children eager to learn new study skills and prepare for elementary school can benefit from a nurturing Montessori learning environment. Individual locations can provide opportunities to explore science outdoors or engage in music and social skills. Clean, open spaces with shelves of fun learning tools such as art supplies and word games can help children gain confidence in personal achievements.
Parents ready to enroll young children at a top-rated preschool might expect to review each location in-depth. Individual information pages for Danville and San Ramon preschools can help. For these reasons, Learn & Play Montessori announces city-specific pages for Montessori preschools in Danville and San Ramon.
ABOUT LEARN AND PLAY MONTESSORI
Learn and Play Montessori aims to be one of the best Montessori schools in the greater San Francisco Bay Area. Whether parents are looking for a Montessori School in Danville, a Blackhawk preschool or a top-rated Montessori School in Dublin / San Ramon, Learn and Play has a campus for their child or children. Bay Area parents searching for Walnut Creek preschool options could find the right fit in Danville. All schools use the famed Montessori method, offering programs from childcare to daycare, preschool to kindergarten, in not only Danville, Fremont, Dublin or San Ramon but also in nearby towns such as Alamo, Blackhawk, Diablo or San Ramon on the I-680 corridor as well as Walnut Creek.
Learn and Play Montessori
Media Relations
https://www.learnandplaymontessori.com/