Fremont, California – December 14, 2018. Learn and Play Montessori, a provider of four top-rated preschools in Fremont, California, is proud to announce new blog posts on key information for 2019 for its Fremont preschool locations.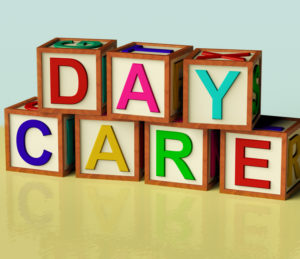 Parents living around the Fremont area can use the new posts to review child care, preschool, or even kindergarten opportunities to help prepare young children for lifelong learning. Parents may expect to find a quality preschool school teaching the Montessori method close to the East Bay city of Fremont, California.
"Fremont is a large city, and that means more parents with specific demands for their young children," explained Harpreet Grewal, director of Learn and Play Montessori. "Our new Fremont informational posts highlight all four Montessori preschools in the area. Posts for each location will tell parents exactly what they can expect."
Bay Area parents and interested persons can review the new page and posts for Fremont preschools. Montessori preschool locations in Fremont include the following neighborhoods: Irvington, Niles, Peralta, and Maple. Commute-friendly daycare can help parents find the right child care either close to home or near a work location. To learn more about the Niles, Fremont preschool. It should be noted that the location is on the border with Union City, making it a popular choice for residents looking for the best Union City preschools as well.
FOUR FREMONT PRESCHOOLS SCORE HIGH FOR PARENT SATISFACTION AND EASY TRIPS ACROSS TOWN
Here is background on this release. The amount of time East Bay parents spend commuting could depend on the location of a desired child care facility. A top daycare in a smaller-sized city might mean a five-minute drop-off and pick up schedule. If a family lives in a larger town, the best daycare option could be twenty minutes away. Longer drive times can impact parent commute schedules. If the goal is to find Fremont preschools with a Montessori curriculum, several locations in one city can be advantageous.
Parents searching for quality childcare (including preschool or kindergartent options) in a Montessori environment can find four locations in the city of Fremont. Niles, Maple, Peralta, and Irvington locations provide the award-winning Montessori method for children ages two to six years old. An easy pit stop to a nearby campus can cut drive time for working parents. Indeed, less time on the road could result in more time with the family after work. For these reasons, Learn and Play Montessori has announced a new listing of blog posts for four Fremont preschools.
ABOUT LEARN AND PLAY MONTESSORI
Learn and Play Montessori aims to be one of the best Montessori schools in the greater San Francisco Bay Area. Whether parents are looking for a Montessori School in Danville, a Blackhawk preschool or a top-rated Montessori School in Dublin / San Ramon, Learn and Play has a campus for their child or children. Bay Area parents searching for Walnut Creek preschool options could find the right fit in Danville. All schools use the famed Montessori method, offering programs from childcare to daycare, preschool to kindergarten, in not only Danville, Fremont, Dublin or San Ramon but also in nearby towns such as Alamo, Blackhawk, Diablo or San Ramon on the I-680 corridor as well as Walnut Creek.
Learn and Play Montessori
Media Relations