Fremont, California – September 27, 2018. Learn and Play Montessori, a leading Montessori program offering childcare, daycare, preschool and kindergarten opportunities at four separate schools in Fremont, California, is proud to announce an innovative search ad campaign targeting the popular phrase, "preschools near me," in Fremont, California.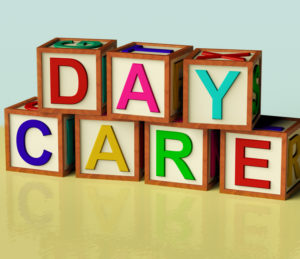 Fremont is the Bay Area's fourth largest city and geographically is quite long, making it tough for busy Bay Area parents to find preschools that are either near them or convenient to their commute (or both).
"Parents desperately want quality preschool education in Fremont that is near them," explained Harpreet Grewal, director of Learn and Play Montessori. "As we discovered so many parents searching 'preschools near me,' we decided to create and announce an innovate ad campaign for Fremont, which is the fourth largest city in the Bay Area and geographically the longest city."
Those seeking to view the new ad campaign in real time (and who are physically in Fremont, California) can simply pull out their mobile phone, go to Google and type in "Preschools near me." The new ads are optimized to show the closest of Learn and Play's four schools. For example, those who are in the Niles, Fremont, area at zip code 94536 can also visit https://www.learnandplaymontessori.com/niles-fremont to learn about Fremont preschools in the northern section of Fremont. Those in central or southern Fremont, in contrast, can Google "preschools near me," and discover the Irvington location at https://www.learnandplaymontessori.com/irvington-fremont. Those who are just seeking the best preschools in Fremont but aren't sure which location might be the best match can just visit the website, and contact the staff for a campus tour. The staff knows Fremont well and can discuss which location is the best fit for parent and child.
FREMONT'S TOP MONTESSORI PRESCHOOL PROGRAM WITH FOUR LOCATIONS
Here is the background on this release. Fremont is known as one of the most vibrant communities in the San Francisco Bay Area, with over 230,000 residents. The city is also quite long as it sits in a relatively narrow part of the East Bay, making it an ideal commuter city for persons who work anywhere in the Bay Area, from San Jose to the South, or San Francisco to the north. The city's length, however, can make finding the best preschool programs difficult, especially for those parents who commute as the city's traffic has, unfortunately, gone from bad to worse in the booming Bay Area economy. For this reason, Learn and Play Montessori has announced an innovative "preschool near me" ad campaign on Google so that busy parents can find and visit the best preschool near them. A campus tour is the next step, and then if the school is found agreeable, enrollment can be made. It should be noted that all campuses are filling fast and concerned parents are urged to visit the website and book a school tour as soon as possible.
ABOUT LEARN AND PLAY MONTESSORI
Learn and Play Montessori aims to be one of the best Montessori schools in the greater San Francisco Bay Area. Whether parents are looking for a Montessori School in Danville, a Blackhawk preschool or a top-rated Montessori School in Dublin / San Ramon, Learn and Play has a campus for their child or children. Bay Area parents searching for Walnut Creek preschool options could find the right fit in Danville. All schools use the famed Montessori method, offering programs from childcare to daycare, preschool to kindergarten, in not only Danville, Fremont, Dublin or San Ramon but also in nearby towns such as Alamo, Blackhawk, Diablo or San Ramon on the I-680 corridor as well as Walnut Creek.
Learn and Play Montessori
Media Relations
https://www.learnandplaymontessori.com/