San Ramon, California – November 29, 2018. Learn and Play Montessori, the leading preschool provider in Dublin, San Ramon, and Danville, is proud to announce two new blog posts covering San Ramon and Danville preschool choices. Several daycare options can be found in the East Bay. Parents in search of a Montessori approach in a daycare setting for siblings can find information about both via the "two for two" blogging strategy.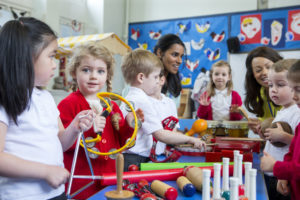 "This time of year, many parents are searching for a preschool that will prepare their child for kindergarten. If they have more than one young child, it may be important to find one place to serve both," explained Harpreet Grewal, director of Learn and Play Montessori. "A Montessori method that prepares siblings for learning with kind, attentive, caregivers can be the right answer."
Interested persons can visit the following blogs to learn more. The "two for two" announcement refers to the presence of two distinct blogs serving the needs of parents in the Danville, California, area. San Ramon and Danville can be considered two of the most important cities on the I-680 corridor. Working parents with preschool age children may expect to find a learning environment for more than one child.
SAN RAMON AND DANVILLE PRESCHOOLS PROVIDE SIBLINGS DOUBLE THE LEARNING FOR A BRIGHT FUTURE
The winter season can remind Bay Area parents to prepare young children for kindergarten. Early education can be vital to the success of a child. The stepping stone to a good start in elementary school can include a mix of emotional and intellectual support from the toddler years through age six. If a family has several young children, siblings close in age could both benefit from a Montessori Method. If siblings have only a year or two until elementary school, it could be time to find a Danville preschool with both caring teachers and a flexible curriculum.
For these reasons, Learn and Play Montessori has announced two new blogs for the Bay Area community. Danville and San Ramon may be considered "sister cities" in the Bay Area. Montessori preschools in both locations can support young siblings preparing for elementary school. A Danville preschool can help a child explore language and music to build reading skills. A San Ramon kindergarten could provide outdoor exploration to develop science awareness. Two siblings can learn and play together in an environment to prepare both for a prosperous educational future.
ABOUT LEARN AND PLAY MONTESSORI
Learn and Play Montessori aims to be one of the best Montessori schools in the greater San Francisco Bay Area. Whether parents are looking for a Montessori School in Danville, a Blackhawk preschool or a top-rated Montessori School in Dublin / San Ramon, Learn and Play has a campus for their child or children. Bay Area parents searching for Walnut Creek preschool options could find the right fit in Danville. All schools use the famed Montessori method, offering programs from childcare to daycare, preschool to kindergarten, in not only Danville, Fremont, Dublin or San Ramon but also in nearby towns such as Alamo, Blackhawk, Diablo or San Ramon on the I-680 corridor as well as Walnut Creek.
Learn and Play Montessori
Media Relations
https://www.learnandplaymontessori.com/